Main content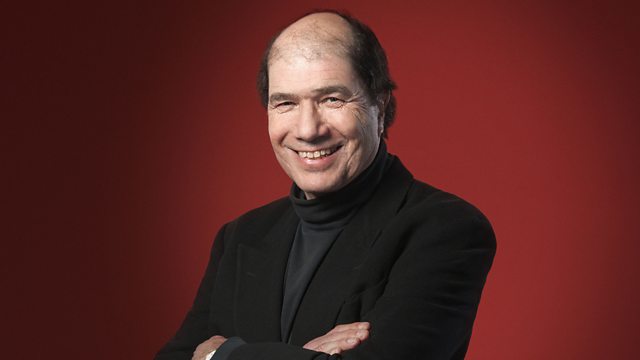 Cathy Marston
Michael Berkeley's guest is Cathy Marston, director of the Bern Ballet. Her musical choices include Shostakovich, Brahms, Prokofiev, Schumann, Nina Simone and Gus MacGregor.
Michael Berkeley's guest this week is Cathy Marston, Director of the Bern Ballet. She trained at the Royal Ballet School and began her career as a dancer before becoming a choreographer in the mid 1990s. She has worked with many international ensembles in the classical and contemporary dance fields, and in 2002 became the first Associate Artist of the Royal Opera House, where she created several ballets for the Linbury Theatre, and worked as movement director for opera productions. She then formed her own company, the Cathy Marston project, which toured the UK in 2006 with a triple bill of her own work. In 2007 she became the Director of the Bern Ballet in Switzerland, where she has created several new pieces, including 'Wuthering Heights', and 'Juliet and Romeo'. Many of her ballets are inspired by literature and biography, and she also creates shorter pieces that she calls 'dance poems'. The Bern Ballet is currently on tour and is appearing this week at the Linbury Theatre at the Royal Opera House.
Cathy Marston's own musical choices include extracts from piano concertos by Shostakovich and Brahms, part of a Concerto for Turntables and Orchestra by Gabriel Prokofiev, with whom she has collaborated (this work is being performed in its entirety at this year's Proms), a song from Schumann's Liederkreis cycle, Nina Simone singing 'Wild is the Wind', the Katia Labeque Band performing 'Unspoken' by Dave Maric (another composer with whom Cathy Marston often collaborates), and Gus MacGregor's 'Lifeline', which always cheers her up.
11 things we learned from Harry Enfield's Private Passions
Archive Unlocked: Two Decades of Private Passions