Main content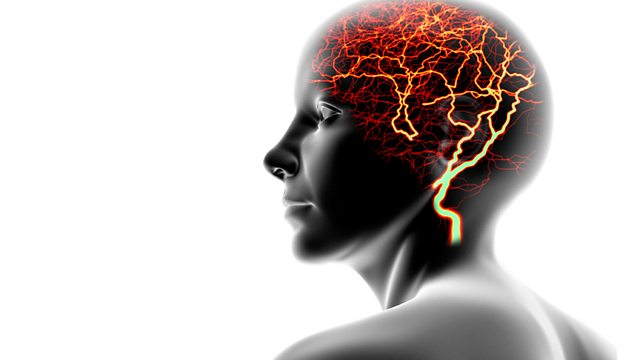 Anatomising a Portrait: An Epileptic Journey
Artist Susan Aldworth goes on a journey to hear the actual sound of a brain having an epileptic seizure, as she sets about a portrait of her friend Max Eilenberg.
Wander the rooms of London's National Portrait Gallery and amongst pictures of the great and the good you will come across a new display - radical in approach and subject.
Artist Susan Aldworth was commissioned to make a series of artworks reflecting epilepsy for St Thomas' Hospital in Westminster, now on display. In the pursuit of one portrait in particular she placed centre-stage her close friend Max Eilenberg and we follow her on this journey.
Through audio diaries and interviews with Max, we hear her become closer to her subject and her friend. She talks with him about philosophical notions of personal identity in relation to the impact of the absences which define epilepsy.
"If you're blind, you're blind. You don't have blindness. If you've got a cold, you've got a cold. You are not cold. I have got epilepsy and I am epileptic. It's a constituent part of me in the same way as if I'd been born with one leg." Max Eilenberg.
She also talks to neuroscientists and gets the chance to hear the sound of a seizure in the brain.
A haunting experience.
The sound of epilepsy is not a jagged rasping, not spikes of sound - but more like the sound of whale song, a plaintive cry for help, a call in the wild. How does an artist go about creating a work of art to reflect this?
Her own particular interest in the relationship of The Self to the physical brain came after seeing inside her own brain, real time, during a diagnostic brain scan ten years ago on Christmas Day.
Disturbing stuff. But just for a moment, share what it feels like to go through the devastation of a brain turning on its carrier.
Producer: Sara Jane Hall
First broadcast in May 2011.
Last on
Broadcasts