Main content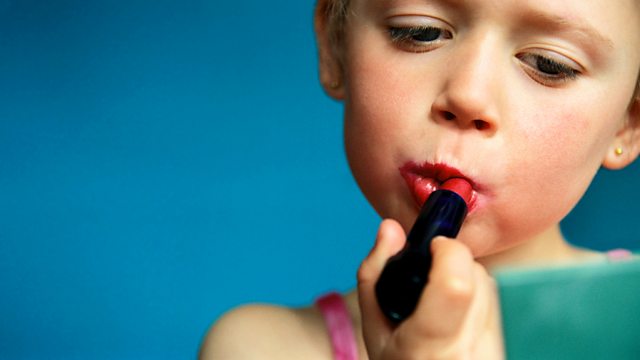 24/05/2011
The sexualisation of young girls - can government change attitudes? How soldiers' wives use art to cope; inventories and Cook the Perfect chicken curry. Presented by Jane Garvey.
The sexualisation of young girls - can government change attitudes?
As the fighting in Afghanistan continues how do the soldiers' wives cope with the day to day pressures of their partners being away? Woman's Hour visits the Afghan Pebbles Project.
For three centuries, until 1900, in the southwest German territory of Württemberg, personal inventories were drawn up for most newly-married brides and bridegrooms and bereaved widows and widowers. Listing items from clothing to kitchen goods, land to luxuries, the entire contents of homes and businesses were inventoried for inheritance purposes, down to the last sack of dried apple slices. Remarkably, many thousands of these inventories survive today. Professor Sheilagh Ogilvie will explain to Jane on Woman's Hour how studying these documents can chart the history of how poor economies improved their living standards, and what lessons they can hold for developing economies today.
And Sanjeev Kapoor is India's best known chef. He has presented Asia's longest running TV show of all time, he has 25 books to his name and has recently launched India's first 24-hour Hindi-language cooking channel. There are many, many chicken curry recipes from all over India in his new book, Mastering the Art of Indian Cooking. He'll be showing Jane how to cook one of these - a simple but deliciously fragrant chicken curry from the southern state of Kerala.
Presented by Jane Garvey.
Producer: Kirsty Starkey.
Last on
Chapters
Sexualisation of girls

Can government policy really hope to change attitudes? Jane talks to Tanith Carey, author of 'Where Has My Little Girl Gone?' and Rachel Russell from Glasgow Caledonian University.

Duration: 10:41

Afghan Pebbles Project

Art workshops for the partners of the elite 16 Air Assault Brigade.

Duration: 11:36

Cook the Perfect - Chicken Curry from Kerala

Sanjeev Kapoor shows Jane how to cook 'Kozhi Vartha Kozhambu', a fragrant chicken curry from the southern Indian state of Kerala

Duration: 06:46

300 Years of Personal Inventories

Sheilagh Ogilvie, Professor of Economic History at Cambridge University, explains what personal inventories from Germany reveal about the lives of women between 1600 and 1900.

Duration: 07:21

Broadcast