Main content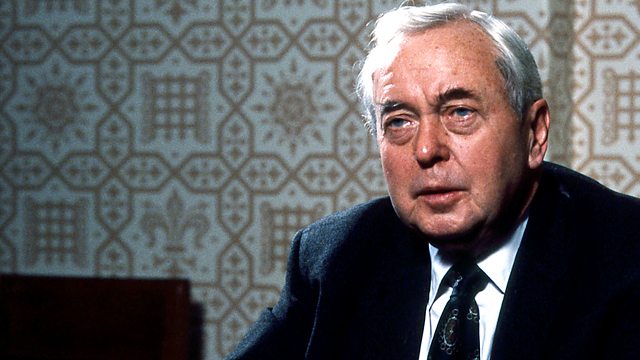 Nick Robinson looks at how different leaders have handled the top job in British politics. Today he looks at Harold Wilson, Prime Minister in the 1960s and 1970s.
Nick Robinson, the BBC Political Editor, continues his series exploring how different prime ministers have used their power, have responded to the great challenges of their time and have made the job what it is today.
This week's portrait in power is Harold Wilson, prime minister during 1964-70 and 1974-76, who won four of the five general elections that he fought as Labour Leader. He captured the mood for change in the 1960s, but his two terms at Number 10 were increasingly dominated by Britain's worsening economic problems.
Wilson became Labour Leader in 1963 and united his party by promising to modernise Britain. He seemed to represent change and looked in touch with modern Britain. His first election triumph in 1964 was no surprise and he won a second, resounding, victory in 1966. However, Wilson spent his first three years as prime minister shying away from devaluation of the pound. When devaluation eventually happened, he lost credibility and suffered further humiliation when he backed down over trade union reform in 1969. Yet his first term as premier brought major, liberal reforms in the law on moral and social matters.
After Wilson's only election defeat as Labour Leader in 1970, his party shifted to the left. Although he led Labour back into government in 1974, he lacked his old energy. He managed to preserve party unity on the issue of British membership of the EEC by holding the UK's first national referendum in 1975. Although his second term was dominated by Britain's economic crisis and also by internal divisions within his government and his party, his sudden resignation in 1976 came as a great shock to those not close to him.