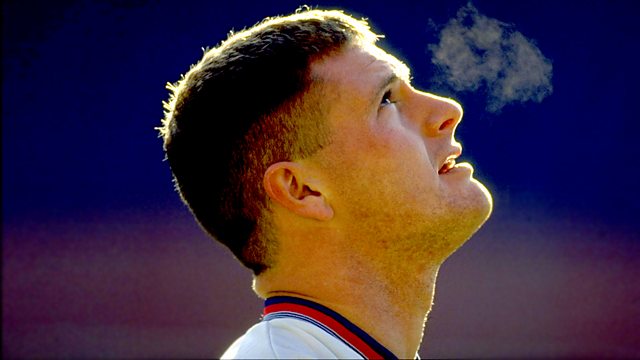 The Tackle
"When I see the tackle, I cringe myself".
The infamous, ill-fated lunge at Gary Charles in the opening minutes of the 1991 FA Cup Final between Tottenham Hotspur and Nottingham Forest remains the biggest single regret in Paul Gascoigne's football career. Long after the scars from the ruptured cruciate ligament have healed, the painful memories of that day still haunt Gazza.
20 years on, Paul Gascoigne candidly revisits the excitement of the build-up to the final and the agony of a moment that shattered his dreams and cast a dark shadow over subsequent seasons as Gazza's life frequently spiralled out of control.
Mark Chapman is joined in the studio by Gazza's former teammate Justin Edinburgh and journalist Brian Woolnough.
Last on