Main content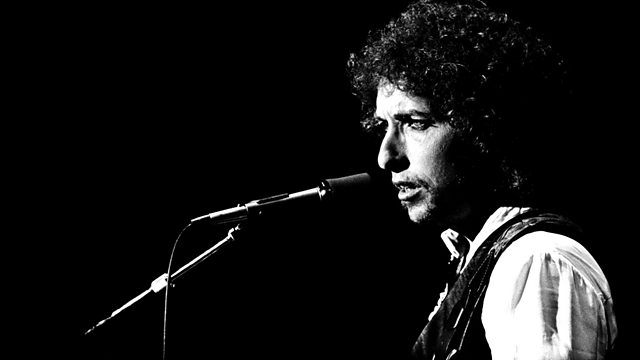 Bob Dylan and Me
4 Extra Debut. Singers Cerys Matthews and Eddi Reader and music journalist Paul Morley are among those reflecting on Bob Dylan. From May 2011.
Marking the musician's 70th birthday on May 24th 2011 and drawing on archive, much of which has never before been broadcast, a group of writers, poets, musicians and fans have been asked to reflect on what Bob Dylan means to them.
Bob Dylan and Me offers a series of essays, richly woven together with songs and archive interviews.
Cerys Matthews talks about Bob Dylan's personal impact on her life and music. Paul Morley reflects on Dylan's ability to acquire fame by staying aloof. Professor Christopher Ricks looks at Dylan's years with God. Eddi Reader reflects on the women in his songs.
Billy Bragg takes on Bob's troubadour tradition. Beat poet Michael McClure gives a personal view on the man. Natasha Morgan talks about the night she saw Bob Dylan's first British appearance in 1961.
Also featured in the programme will be a number of rare Bob Dylan interviews, many not broadcast on British radio before.
We will hear Dylan's radio debut from 1962 on WBAI, "I was with the carnival off and on for six years," and he tells KQED San Francisco in 1965, " Do you think of yourself primarily as a singer or a poet?" "Oh I think of myself as more a song and dance man y'know"
Sound Design by Alice K. Winz
Producers: David Prest and Caroline Hughes.
A Whistledown production for BBC Radio 4.