Main content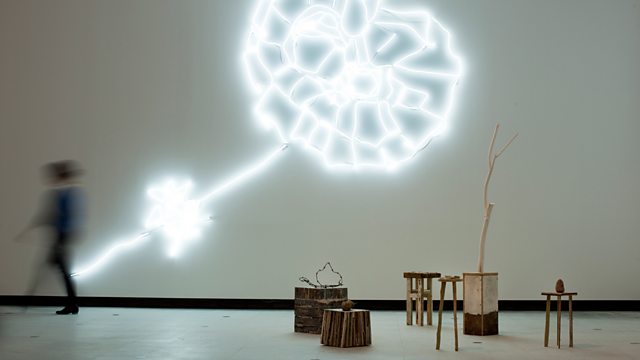 Germaine Greer reviews Tracey Emin, and the new Pirates of the Caribbean
Germaine Greer reviews a new Tracey Emin exhibition; the verdict on Pirates of the Caribbean: On Stranger Tides; and Jeremy Deller reports on the contenders for the Art Fund Prize.
With Mark Lawson.
Germaine Greer reviews a new comprehensive exhibition of the work of Tracey Emin. Love Is What You Want covers every period of her career, with seldom-seen early works and recent large-scale installations.
Johnny Depp reprises his role as Captain Jack Sparrow in Pirates of the Caribbean: On Stranger Tides, the fourth film in the Pirates franchise, opening this week. Depp is joined once again by Geoffrey Rush, and also by Penelope Cruz and Ian McShane, with cameos from Judi Dench and Keith Richards. Chris Tookey reviews.
Turner Prize-winning artist Jeremy Deller is one of the judges of the Art Fund Prize for museums or galleries, and he's been keeping an audio diary for Front Row as he visits contenders for this year's Prize. In his first report, he travels to York to assess the Yorkshire Museum, and to Alloway to see the newly-refurbished Robert Burns Birthplace Museum. Chair of judges Michael Portillo announces the short-list on Thursday's Front Row.
David Lodge has turned his novel Thinks into a play, Secret Thoughts, which has just opened at the Bolton Octagon. He reflects on the art of turning prose into stage drama, along with Julian Barnes, whose novel Arthur and George was adapted by playwright David Edgar, and Joan Didion, whose memoir The Year of Magical Thinking was performed by Vanessa Redgrave.
Producer Jerome Weatherald.