Main content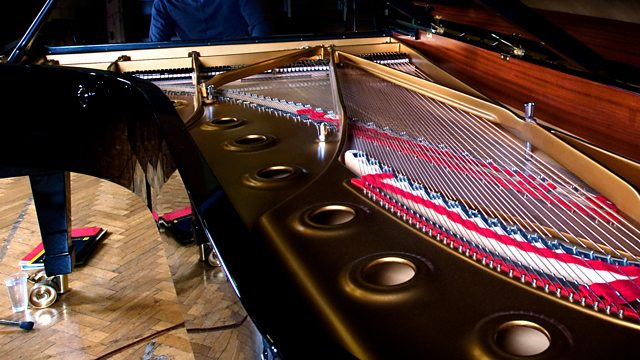 Bass-baritone Roderick Williams sings American spiritual songs from many traditions including excerpts from Dvorak's song cycle Ten Biblical Songs.
Roderick Williams presents a programme of spiritual songs from many American traditions including hymns, spirituals, revivalist songs and shaker tunes as well as some of Dvorak's song cycle, Ten Biblical Songs, settings of various psalms from the Czech language bible which were written during his American period.
Roderick Williams, bass- baritone
Christopher Glynn, piano
Dvorak- No. 1 Clouds and darkness are round about him
No. 2 Thou art my defence and shield
Arr. Copland - Simple Gifts
Samuel Barber - Three Songs Op. 10
Dvorak - No. 3 Hear my prayer, O God
No. 5 I will sing a new song
Jackson Hill - The Silent Ground(première performance)
Charles Ives - He is there!
In Flanders Fields
Tom Sails Away
Arr. Roderick Williams - Deep River
Arr. Copland - At the River
Dvorak - No. 7 By the waters of Babylon
Arr. Copland - Zion's walls
Arr. Roderick Williams - Joshua fit de battle of Jericho
Dvorak - No.10 O sing unto the Lord a new song.
More episodes
Next
You are at the last episode