Main content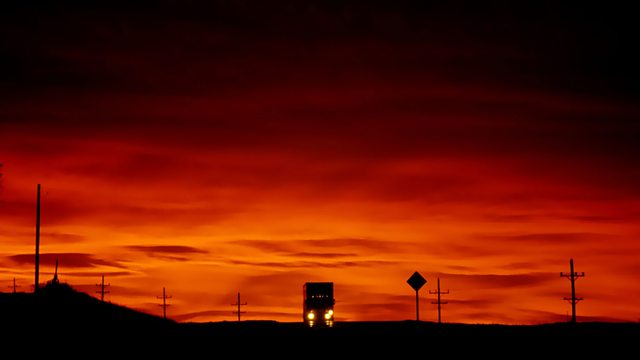 18/05/2011
Susan Sharpe presents Donizetti's opera La favorita, recorded at the Teatro Colon in Buenos Aires.
Susan Sharpe presents Donizetti's opera La Favorita, recorded at the Teatro Colon
1:02 AM
Donizetti, Gaetano[1797-1848]
La Favorita
Fiorenza Cossotto (mezzo soprano) - Leonora di Gusman
Alfredo Kraus (tenor) - Fernando
Sesto Bruscantini (baritone) - Alfonso XI
Ivo Vinco (bass) - Baldassare
Italo Pasini (tenor) - Don Gasparo
África De Retes (soprano) - Inez
Coro Estable del Teatro Colón (choir)
Orquesta Estable de Teatro Colón (orchestra)
Bruno Bartoletti (conductor)
3:20 AM
Handel, Georg Frideric (1685-1759)
Suite for keyboard in G minor - 1733 no.6 (HWV.439)
Jautrite Putnina (piano)
3:36 AM
Beethoven, Ludwig van [1770 -1827]
Sonata for cello and piano (Op.5'1) in F major
Danjulo Ishizaka (cello); Shai Wosner (piano)
4:00 AM
Corelli, Arcangelo (1653-1713)
Sonata a quattro in G minor
La Stagione, Michael Schneider (director)
4:07 AM
Mozart, Wolfgang Amadeus (1756-1791)
Lucio Silla - Overture (K.135)
Calgary Philharmonic Orchestra, Mario Bernardi (conductor)
4:16 AM
Pierné, Gabriel (1863-1937)
Prélude from 3 Pieces for organ (Op.29 No.1)
Stanislas Deriemaeker (Schijen organ in the Onze Lieve Vrouwekathedraal, Antwerp)
4:20 AM
Bach, Johann Sebastian (1685-1750)
Cantata no.4 (BWV.4) 'Christ lag in Todesbanden'
Balthasar Neumann-Chor, Pythagoras-Ensemble, Thomas Hengelbrock (conductor)
4:38 AM
Crusell, Bernhard Henrik (1775-1838)
Introduction et Air Suèdois (Op.12) for clarinet and Orchestra
Anne-Marja Korimaa (clarinet), Finnish Radio Symphony Orchestra, Osmo Vänskä (conductor)
4:49 AM
Pierne, Gabriel (1863-1937)
Etude de concert for piano (Op.13)
Paloma Kouider (piano)
4:53 AM
Glinka, Mikhail Ivanovich (1804-1857)
Overture - from Ruslan & Lyudmila
Trondheim Symphony Orchestra, Arvid Engegaard (conductor)
5:01 AM
Salmenhaara, Erkki (1941-March 2002)
Adagietto for Orchestra (1981)
Finnish Radio Symphony Orchestra, Ralf Sjöblom (conductor)
5:07 AM
Scigalski, Franciszek (1782-1846)
Symphony in D major
Polish Radio Symphony Orchestra, Andrzej Mysinski (conductor)
5:21 AM
Brahms, Johannes (1833-1897)
Schaffe in mir, Gott, ein rein Herz (Op.29 No.2)
Wiener Kammerchor, Johannes Prinz (director)
5:28 AM
Saint-Saëns, Camille (1835-1921)
Variations on a theme by Beethoven (Op.35)
Dale Bartlett & Jean Marchaud (pianos)
5:45 AM
Buxtehude, Dietrich (1637-1707)
Prelude and Fugue in G minor
Mario Penzar (on the organ from 1649, at the Church of the Immaculate Conception of the Blessed Virgin Mary, Lepoglava)
5:54 AM
Dvorák, Antonín (1841-1904)
Polonaise for orchestra in E flat major
Slovak Radio Symphony Orchestra, Ludovít Rajter (conductor)
6:00 AM
Schubert, Franz (1797-1828), arr. Liszt, Franz (1811-1886)
Wandererfantasie transcribed from the piano solo for piano and orchestra (S.366)
Anton Dikov (piano), Bulgarian National Radio Symphony Orchestra, Alipy Naidenov
6:23 AM
Alpaerts, Flor [1876-1954]
Zomer-idylle (1928)
Vlaams Radio Orkest ; Michel Tabachnik (conductor)
6:31 AM
Chopin, Frédéric (1810-1849), arranged Liszt, Franz (1811-1886)
Meine Freuden
Leif Ove Andsnes (piano)
6:36 AM
Sibelius, Jean (1865-1957)
Tapiola - symphonic poem, Op. 112 (1926)
BBC Scottish Symphony Orchestra, Ilan Volkov (conductor)
6:52 AM
Gade, Niels Wilhelm (1817-1890)
Ved solnedgang (Op.46) - for choir and orchestra
Danish National Radio Choir, Danish Radio Concert Orchestra, Roman Zeilinger (conductor).