Main content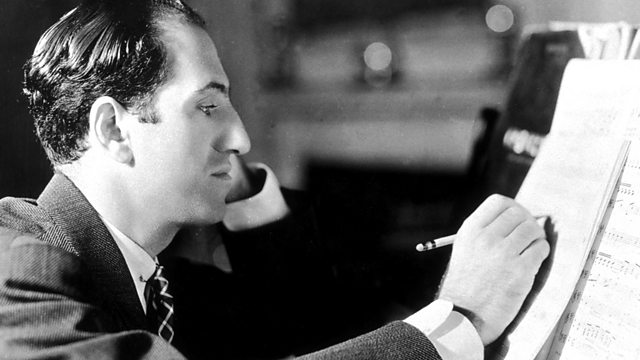 Tin Pan Alley to Broadway
Donald Macleod explores the young George Gershwin's progress from lowly Tin Pan Alley song plugger to Broadway sensation.
When George Gershwin died prematurely of a brain haemorrhage, on July 12th 1937, aged only 38, the news stunned the globe. In barely two decades, he'd become the most famous musician in America, possibly the world - a one-time lowly song plugger from the musical furnace of New York's famous 'Tin Pan Alley' who had become a star of both the Broadway stage and the concert hall.
Virtually no composer before or since bridged the popular, jazz and classical worlds as remarkably and adeptly as Gershwin - and more than eight decades on, Gershwin's music continues to inspire music across the musical spectrum.
This week, Donald Macleod presents an overview of some of the composer's most brilliant works from both the concert stage and the world of musicals - showing off his extraordinary gift for melody, and discussing his often-overlooked originality and daring as a so-called 'serious' composer. He also presents a series of numbers from Gershwin's voluminous songbook, in performances and arrangements by artists as diverse as George Martin, Andre Previn, Ella Fitzgerald, Meat Loaf and the Beach Boys' Brian Wilson - amongst many others - and a number of a 'lost' and rarely-heard works.
Monday's episode presents the story of the young George and Ira's progress from New York's Jewish Lower East Side to the glamour and starry lights of Broadway. As well as selection of Gershwin's earliest published works, Donald Macleod presents extended excerpts from the composer's long-forgotten early blues-inspired opera "Blue Monday"..
More episodes
Previous
You are at the first episode