Main content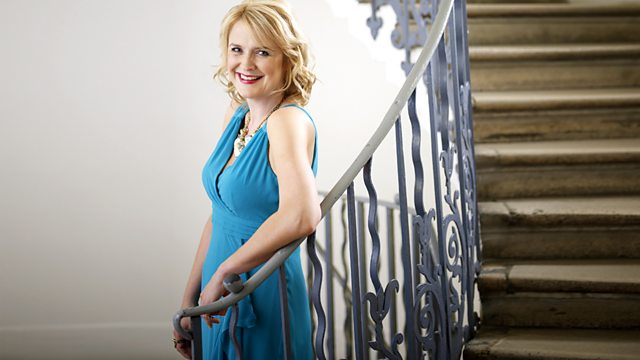 Monday - Sarah Walker
With Sarah Walker. Arnold: 4 Scottish Dances, Op 59. Mozart: Minuet, K355. Dvorak: Bagatelles, Op 47. Beethoven: Violin Romance No 2. Fux: Ouverture a 4. Martinu: Symphony No 2.
With Sarah Walker. This week performances by the Scottish conductor Bryden Thomson and our Friday Virtuoso is clarinettist Kari Kriikku
10.00
Artist of the Week
Arnold
Four Scottish Dances Op.59
Philharmonia Orchestra
Bryden Thomson (conductor)
CHANDOS CHAN 10412X
10:09
Mozart
Minuet in D K.355
Andras Schiff (piano)
L'OISEAU LYRE 4333282
10:12
Dvorak
Bagatelles for 2 Violins, Cello and Harmonium, Op. 47/B 79
Takacs Quartet
DECCA 4300772
10:29
Beethoven
Violin Romance No.2 in F Op.50
Myung-Wha Chung (violin)
Philharmonia
DG 4534882
10:38
Fux
Ouverture a 4 (Concentus musico-instrumentalis No. III)
Clemencic Consort
Rene Clemencic (director)
OEHMS OC556
10:49
Our new Artist of the Week is the late Scottish conductor Bryden Thomson. Thomson was perhaps best known for his love of British music, but today we will hear him conduct Martinu's charming Symphony No.2. Bohuslav Martinu didn't compose his first symphony until his fifties, but the six he ended up writing were worth waiting for, perhaps best described as a combination of romantic opulence and classical restraint. The second symphony is certainly a mixture of both and Bryden Thomson conducts the Royal Scottish National Orchestra in a fine performance that is gloriously recorded.
Martinu
Symphony No.2
Royal Scottish National Orchestra
Bryden Thomson (conductor)
CHANDOS CHAN 103163X4
11:21
Mozart
Piano Concerto No.17 in G, K.453
The Building a Library Choice as recommended on last Saturday's CD Review.