Main content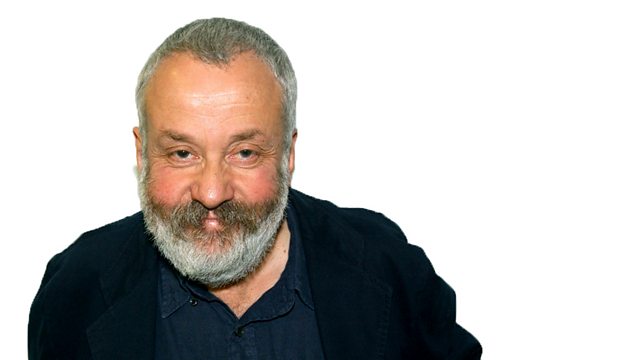 Sound of Cinema: Mike Leigh
Michael Berkeley's guest is film-maker and writer Mike Leigh. His choices include music from Gilbert and Sullivan, Mozart, Offenbach, Shostakovich, Miles Davis and Bethoven.
Michael Berkeley's guest this week is the filmmaker, writer and playwright Mike Leigh, who began his career in the theatre and with TV dramas such as 'Abigail's Party' and 'Nuts in May', and went to to produce a string of original, award-winning films including 'Life is Sweet', 'Career Girls', the Gilbert and Sullivan biopic 'Topsy Turvy', 'Naked', 'Secrets and Lies', 'Happy Go Lucky', 'Vera Drake', and most recently, 'Another Year'. Many of his films involve an element of improvisation, and Mike Leigh has launched the careers of an impressive array of distinguished British actors, including Alison Steadman. Brenda Blethyn, David Thewlis, Sally Hawkins, Liz Smith and Jane Horrocks. His play 'Ecstasy' is currently enjoying a West End revival.
Mike Leigh's choices begin with two extracts by Gilbert and Sullivan. He starts with a comic duet from 'Ruddigore' (I once was a very abandoned person)l, and goes on to 'The World is but a broken toy' from 'Princess Ida', which he loves for its sentimental charm. Mike Leigh sees Mozart's 'Cosi fan tutte' as essentially a comic opera, and has selected the gorgeous trio 'Soave sia il vento' from Act I. Then comes another facet of comic opera - the Doll's Song from Act II of Offenbach's 'The Tales of Hoffmann', which he used as the background to the brothel scene in 'Topsy Turvy'. There's also the original 1928 recording of the Ballad of Mack the Knife from Weill/Brecht's 'Threepenny Opera', an extract from a film score by Shostakovich, Jeanne Moreau singing 'Le Tourbillon de la vie' from Truffaut's famous film 'Jules et Jim'; 'Blue in Green' from Miles Davis' 'Kind of Blue', and finally the Rondo from Beethoven's Violin Concerto (Mike Leigh used Beethoven to great effect in 'Abigail's Party').
11 things we learned from Harry Enfield's Private Passions
Archive Unlocked: Two Decades of Private Passions