Main content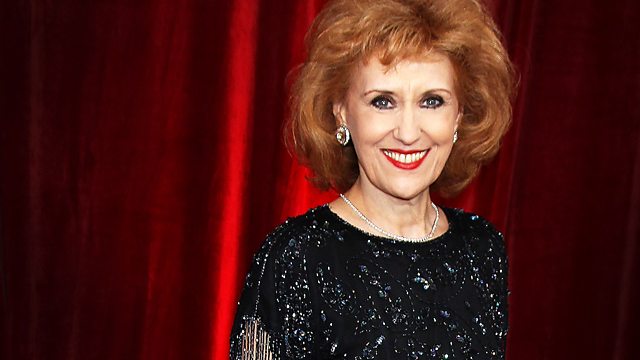 14/05/2011
Clive Anderson is joined by Sarah Lancashire, Anita Dobson, Nick Robinson, Allegra McEvedy and Imogen Edward-Jones. Music from The Secret Sisters and Goldheart Assembly.
Clive Anderson and guests with an eclectic mix of conversation, music and comedy.
Clive is joined by two of our most famous, female former soap stars. Sarah Lancashire once played Raquel in Coronation Street and is now one of the most successful British actresses on stage and screen. She's currently starring in the new musical comedy Betty Blue Eyes, based on Alan Bennett and Malcolm Mowbray's film A Private Function.
Anita Dobson has long since moved from her role as Angie Watts in EastEnders and can now be seen playing Joan Crawford in Bette & Joan, opposite Greta Scacchi.
BBC Political Editor Nick Robinson talks about his documentary for BBC One, The Street That Cut Everything. The programme follows the residents of a single street in Preston when council services are withdrawn for an experimental six week. They must decide how to run their own community and all does not run smoothly....
Following on from her exposes of the hotel, air and fashion industries, Imogen Edward-Jones talks to Allegra McEvedy about her latest book, Hospital Babylon. An in-depth, amusing and shocking peek into the world of modern medicine based on the anonymous confessions from some of the country's top medical practitioners. From bribes, sex, and drug addictions to blood, guts and plastic surgery.
There's music from Alabama's acclaimed country-music duo taking bluegrass back to its roots, The Secret Sisters.
And London six-piece Goldheart Assembly make it to the Loose Ends studio with their Beatle-esque close knit harmonies.
Producer: Cathie Mahoney.
Listen to Loose Ends anytime, anywhere.