Main content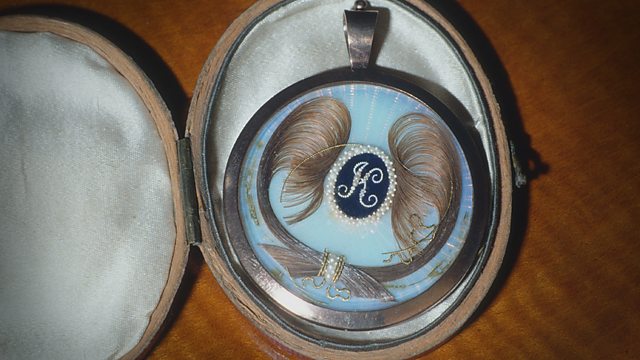 Gone Today, Hair Tomorrow
Juliette Barker looks at hair as symbol of remembrance. How and why was it preserved and who collects it? From May 2011.
For centuries hair has been used as a symbol of remembrance; from a simple lock kept to the more intricate practice of weaving hair into bracelets or its use in art and jewellery.
Historian and biographer Juliette Barker traces these practices through history and talks to some modern collectors.
Now that it's become apparent that hair offers us the chance to retrieve good quality DNA, could it be about to enjoy a renaissance as favoured medium once more by which we remember our loved ones and ancestors?
First broadcast on BBC Radio 4 in May 2011.