Main content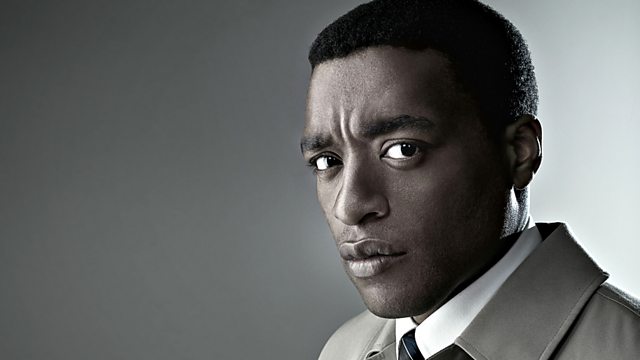 07/05/2011
Clive Anderson is joined by Chiwetal Ejiofor, Stewart Lee and Neil Strauss. Emma Freud talks to Emma Kennedy. With music from Aloe Blacc and Avery Sunshine.
Clive Anderson and guests with an eclectic mix of conversation, music and comedy.
Clive is joined by the Hollywood actor Chiwetel Ejiofor, who after roles in American Gangster and Endgame takes the lead in BBC Two's conspiracy thriller The Shadow Line.
Proudly holding the title as the '41st Best Stand Up Ever', cult comic Stewart Lee brings his knowing irony and charmed cynicism to the Loose Ends studio. His BAFTA nominated TV series, Stewart Lee's Comedy Vehicle returns to BBC Two and he's also curating his own weekend, Stewart Lee's Austerity Binge, as part of the Southbank Centre's Festival of Britain Celebrations.
Neil Strauss made his name with his best selling expose on the pick up artist community, The Game. But he delves into his music journalism for his latest book Everyone Loves You When You're Dead, revealing the wild adventures and surprising disclosures of stars including Lady Gaga, Tom Cruise, Brian Wilson, Marilyn Manson and Britney Spears. From talking death with Johnny Cash and sex with Russell Brand to buying nappies with rap star Snoop Dogg.
Emma Freud talks to camper extraordinaire Emma Kennedy about the follow up to her best selling childhood memoir, The Tent, The Bucket and Me. Her new book, I Left My Tent in San Francisco, charts her hapless attempt to cross America, in glorious ineptitude and humour. Jack Kerouac it ain't...
There's music from 'The recession's soul voice of reason...' Aloe Blacc, performing one of this years biggest hits I Need A Dollar, which has been hailed as the anthem of our time.
Sunshine by name, Sunshine by nature - sun soaked soul from Atlanta singer, songwriter and pianist, Avery Sunshine who plays her single I Got Sunshine from her eponymous debut album.
Producer: Cathie Mahoney.
Listen to Loose Ends anytime, anywhere.