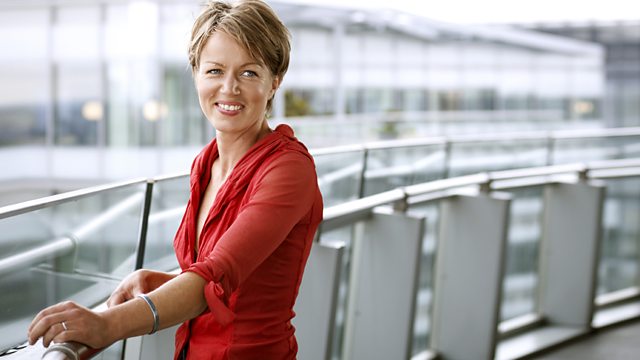 Verity Sharp - 10/05/2011
Verity Sharp returns after a year away with a powerful song from Serbia alongside pianist Leszek Możdżer's jazz take on a prelude by Chopin, the impeccable bluegrass playing of Cahalen Morrison & Ely West, and a track from flautist Brian Finnegan's Ravishing Genius of Bones. Plus Indian vocalist Sandhya Sanjana and the Estonian Philharmonic Chamber Choir's recording of Arvo Pärt's Beatus Petronius.
This programme marks the return of Verity Sharp to Late Junction after a year away. She resumes her place as a regular presenter alongside Fiona Talkington and Max Reinhardt.
Last on