Main content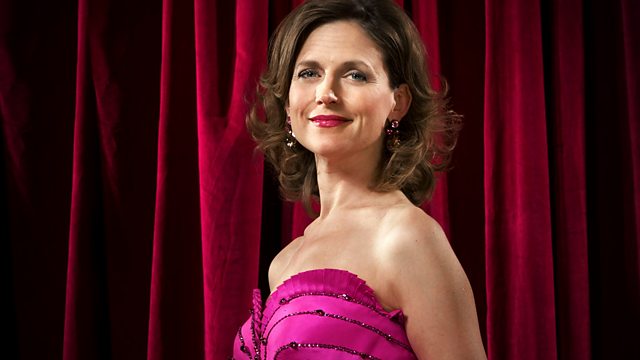 Katie Derham focuses on the BBC NOW. Dvorak: Othello Overture. Martinu: Concertino for piano trio and strings. Massenet: Suite dramatique. Plus music by Roussel and Adams.
BBC Hoddinott Hall is the home of the BBC National Orchestra of Wales. Part of the Wales Millennium centre, it provides the orchestra with a recording studio and concert hall with a 350 seat capacity. The hall is also an excellent venue for chamber music - as we'll discover in Radio 3's lunchtime concerts this week. During the afternoons, we'll be hearing from those artists who have given recitals here following them through to performances with the orchestra, and hearing BBC NOW in action in concert, in session, in Wales and beyond.
Today we're joined by Radio 3 New Generation Artists the Atos Trio, who visited Cardiff a couple of months ago. Principal Guest Conductor Jac van Steen directed them with the BBC National Orchestra of Wales in music by Czech composer Bohuslav Martinu, the original version of his piano trio, a work rejected by his publisher and not heard until after his death - when it was immediately hailed as one of his finest pieces. Another, more famous, Czech composer launches our afternoon with an overture based on a Shakespeare play. We also hear the orchestra playing in Prague, on tour in 2007 in the Dvorak hall at the Rudolfinum with Principal Conductor Thierry Fischer. Massenet's suite is also based on Shakespeare; the three "dramatic scenes" are taken from The Tempest, Othello and Macbeth - complete with triumphant military fanfares. The storytelling continues, this time in Greek mythology with the second suite from Roussel's vibrant ballet of Bacchus and Ariadne. Finally this afternoon we've part of a recent concert from St. David's Hall in Cardiff with Principal Conductor Thierry Fischer. John Adams takes the musical language of central Europe at the turn of the twentieth century and gives it a punchy, vibrant and ecstatic minimalist updating.
Presented by Katie Derham.