Main content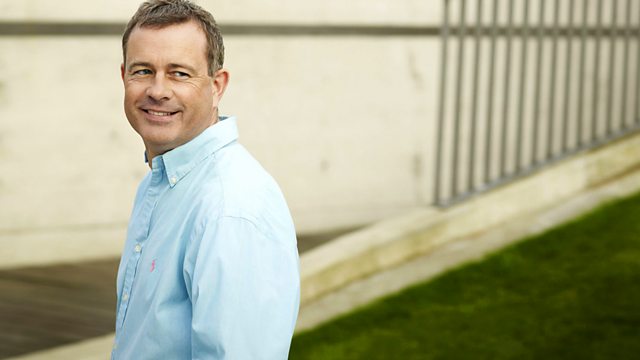 Tuesday - James Jolly
With James Jolly. Bach: Sinfonia (Cantata, BWV174). Beethoven: Piano Sonata in D, WoO 47 No 3. Brahms: Tragic Overture. Shostakovich: Piano Concerto No 2. Plus Dvorak, Pergolesi.
With James Jolly. This week performances by Jiri Belohlavek, chief conductor of the BBC SO, and the next in our Beethoven piano sonata cycle.
10.00
Bach
Sinfonia from Cantata BWV 174
The English Baroque Soloists
John Eliot Gardiner (conductor)
SDG 121
10.05
Beethoven Piano Sonata Cycle
Sonata in D, WoO 47 no3
Jeno Jando
Naxos 8.550255
10.18
Artist of the Week
Brahms
Tragic Overture, op.81
Czech Philharmonic Orchestra
Jiri Belohlavek
Supraphon 11 1272-2
10.30
Shostakovich
Piano Concerto no.2
Dmitri Shostakovich Jr
I Musici de Montreal
Maxim Shostakovich (conductor)
Chandos CHAN 8443
10.51
Dvorak
Romance in F minor, op.11
Vaclav Hudecek (violin)
Czech Philharmonic Orchestra
Jiri Belohlavek (conductor)
Supraphon SU 3187-2 031
11.05
Pergolesi
Salve Regina in C minor
Julia Kleiter (soprano)
Orchestra Mozart
Claudio Abbado (conductor)
Archiv 477 8464
11.18
It's a paradox that despite Romanian conductor Sergiu Celibidache's almost lifelong refusal to make studio recordings (he once compared listening to records with 'going to bed with a picture of Brigitte Bardot'), he's extremely well-represented on CD - in rehearsal, in radio broadcasts and in live concert performance. Known to his players as 'Celi', his approach to conducting was highly idiosyncratic. He's been called 'the mystic maestro', a Buddhist-influenced perfectionist who rehearsed his performances in the minutest detail, taking account of every factor from the timbres produced by his players to the acoustic characteristics of the space they were playing in - then responding spontaneously to the demands of the moment when it came to the concert. Today we hear him conducting the Swedish Radio Symphony Orchestra in a classic performance of Sibelius's 5th Symphony, composed in 1915.
Sibelius
Symphony no.5 in E flat, op.82
Swedish Radio Symphony Orchestra
Sergiu Celibidache (conductor)
DG 469 072-2.