Main content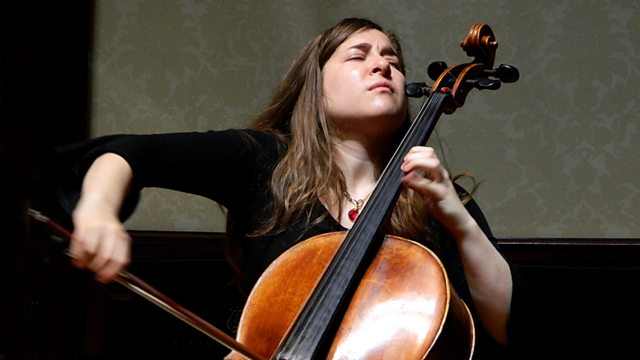 Alisa Weilerstein
Louise Fryer introduces Alisa Weilerstein (cello) in a recital from the Wigmore Hall, London. Golijov: Omaramor. Bach: Suite No 1, BWV1007. Kodaly: Cello Sonata, Op 8.
Alisa Weilerstein made a dynamic Proms debut last year, and here shows what can be done with the colourful palette of solo cello. She performs one of the mighty solo suites by Bach, plus Kodaly's highly emotional solo cello sonata. She also plays a fantasy on an Argeninian song by Golijov, "Omaramor".
Presented by Louise Fryer
Alisa Weilerstein - cello
Golijov: Omaramor
J.S. Bach: Suite No. 1 BWV1007
Kodaly: Cello Sonata Op. 8.