Main content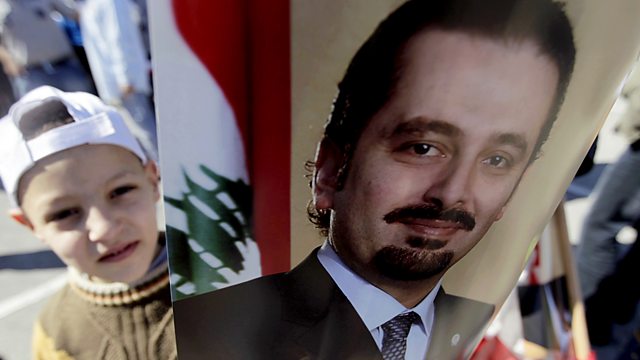 Lebanon: The Next Generation
Twenty years after his release John McCarthy returns to Lebanon, where young people are challenging the inevitability of violence and corruption.
Twenty-five years ago John McCarthy first set foot in Lebanon. Twenty years ago he left. In the years between he had been blindfolded, chained and beaten - as one of the Western hostages caught up in the turmoil of the Lebanese civil war.
Now he returns for BBC Radio 4, with a set of questions he is keen to answer. What has happened to Lebanon in the years of comparative peace? Has the cycle of violence finally been broken? What has happened to the civil war generation? And, more importantly for John, what are the post-war generation of young Lebanese doing to reshape their society? Are they creating their own version of the Arab Spring?
In the week of his visit John encounters two mass demonstrations that illustrate the possibilities of change - and also the barricades set against it.
Event one is a rally of close to a million people in Martyrs' Square. At this event the vast crowd roars approval as the acting Prime Minister, Saad Hariri, calls for his main political rival, Hezbollah, the Party of God, to give up its weapons. Old Politics.
Event two is more modest, but its impact on Lebanese society could conceivably be more profound. Thirty-thousand people, most of them young, march through the city streets to a hip hop beat. They believe that for Lebanon to really become a post-war society it must introduce a secular system, based on individual human rights. The present system, they believe, inevitably leads to conflict. New politics.
John meets people from both sides of the great debate. Nadim Gemayel, the son of an assassinated warlord who believes that the days of warlords must be ended. Or Walid Jumblatt, a current warlord, who feels trapped by the system that sustains his power.
And John meets a host of young people, determined to change the world.
Producer: Geoff Dunlop
A Whistledown Production for BBC Radio 4.
Last on
Broadcasts