Main content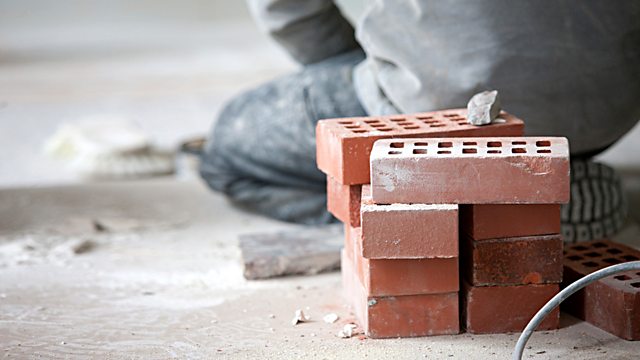 The Real Apprentice
4 Extra Debut. Jon Manel follows seven candidates for a builder's apprenticeship in South Wales and explores the concept's history. From May 2011.
Seven unemployed men compete to win a builder's apprenticeship in South Wales. Jon Manel follows their progress, and explores how our concept of apprenticeship has changed over centuries.
The charity Construction Youth Trust took its Real Apprentice scheme to Newport in the summer of 2010. Seven young people who weren't in education or employment were put to work on a building site, redeveloping two flats. The best performer won an apprenticeship with Newport City Homes. Jon Manel watches the competition and hears about the contestants' experience of trying to find work.
But what can the winner expect of his apprenticeship? And how does the experience of today's apprentices compare to that of their predecessors decades - even centuries - ago?
Jon meets a manager at Tata Steel - formerly British Steel - in Port Talbot, who is still with the company nearly forty years after he joined as an apprentice. And then we go back nearly six hundred years to discover the story of a fifteenth century butcher's apprentice from Newbury, recorded in a document in the Berkshire Record Office. Alison Fuller from Southampton University gives a potted history of how the lives of apprentices developed in the intervening years - for better and for worse.