Main content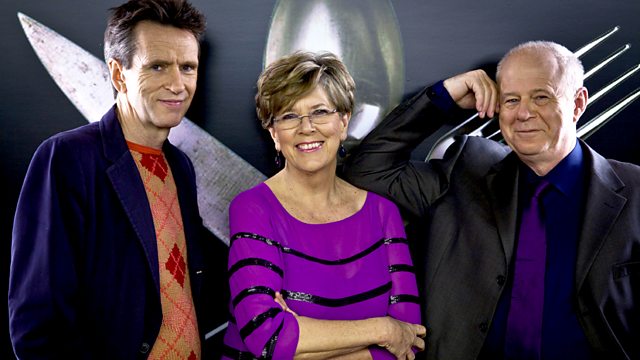 It's the battle of chefs from the north west - Bruno Birkbeck, Johnnie Mountain and Lisa Allen. Their starters are judged by Richard Corrigan.
Great British Menu is back, and the competition is fiercer than ever as the nation's top chefs are being challenged to cook for the ultimate street party.
Last summer, the best part of million people took part in The Big Lunch - a nationwide one-day event that encourages people to cook and eat with their neighbours.
Inspired by this, our chefs are battling to create spectacular sharing platters, dishes that will get everyone talking, proving that food has the power to bring us all together, for a magnificent street party: The People's Banquet.
Each week three chefs battle it out in the kitchen for a chance to cook at the banquet, and a veteran of the competition tastes and scores their dishes every day. The pressure is on, as only two chefs can make it through to cook for the Great British Menu judges at the end of the week, and one will be going home on Thursday.
This week it's the battle of the north west chefs - Bruno Birkbeck, Johnnie Mountain and Lisa Allen. All of them are determined to knock out their rivals in the race to the banquet. They kick things off with their starters, but which one is going to be first off the blocks? Will it be a take on ploughmans, an Indian feast of bhajia, bhel puri and khandvi, or crispy shoulder of suckling pig, pancakes and dips? Former Great British Menu champion Marcus Wareing will decide.