Main content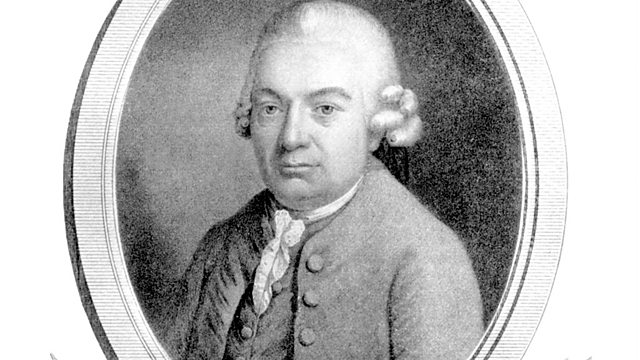 Donald Macleod tells the story of CPE Bach's career as harpsichordist at the court of Frederick the Great.
The Belligerent Flautist
Imagine being JS Bach's son, growing up in a gigantic shadow with a great weight of expectation on your shoulders, and trying to earn a living as a composer. These days, almost inevitably, the career of Carl Philipp Emmanuel, Johann Sebastian's second son - and those of the other Bach children - are almost entirely obscured by the reputation of their father. But CPE Bach is the man of whom Mozart said, "he is the father, we are the children. Those of us who know anything at all learned it from him".
This week, Donald Macleod discovers that there's more to CPE Bach than his famous name. In Monday's programme, CPE finds a job at the court of the famously belligerent Frederick the Great of Prussia. When Frederick wasn't busy annexing parts of Europe, he liked nothing better than to play the flute, so an important part of CPE Bach's duties was to provide pieces for the king to perform, and to accompany him when he did. Music in the programme includes the Concerto for Flute in D minor, and an organ sonata written for Frederick's equally musical sister, Anna Amalia.
More episodes
Previous
You are at the first episode