Main content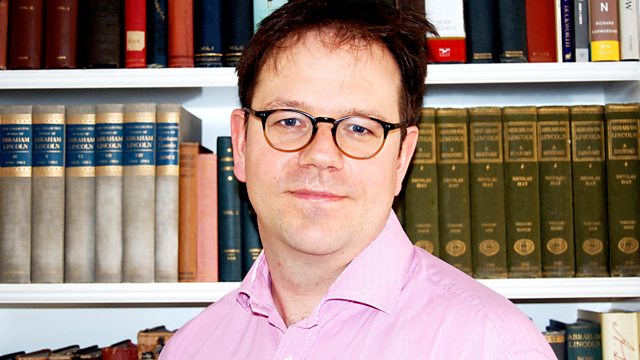 Blockade Runners and Black Minstrels
What did Britain do in the American Civil War? Louise Welsh investigates blockade running, blackface minstrelsy, spy-wars and abolitionists, with the Clyde shipyards as her focus.
When the American civil war loomed, black anti-slavery activists were horrified by their reception in Britain, and they blamed it on the music hall.
"that pestiferous nuisance Ethiopian minstrels have introduced the slang phrases, the contemptuous sneers, all originating in the spirit of slavery"
This mattered a great deal as the hearts and minds of the British were a potential key to the agrarian South's victory. The Confederates soon needed guns and ammunition made in British factories, and it all needed to go through a Union naval blockade. They also wanted to bring Britain and France into the war to aid their cause. In the event John Bull declared and stuck to neutrality - but with willing stooges in the factories and shipyards - that could be stretched a long way.
Blockade running and spy-wars took root on British soil - fortunes were made. Ship building on the Clyde and Mersey doubled to aid the South and profits soared. Meanwhile, a new generation of anti-slavery activists cut their teeth in this struggle: many of them women who went on to become important early suffragists.
According to the victorious North, if Britain had stopped the blockade running, the South would have crumbled after Gettysburg. They took Britain to international arbitration for damages of millions of pounds. At one point the USA suggested being given Canada in compensation. Eventually Britain paid out on a narrower claim but the sum involved was still huge.
Glasgow-based writer, Louise Welsh follows the story through the case study of the Clyde, showing how the multi-million dollar campaign to arm the South went hand in hand with growing racism. She explores the culture of the music hall, and look at how abolitionists hit back in practical ways against the arms trade.
More episodes
Next
You are at the last episode
Credit
| Role | Contributor |
| --- | --- |
| Presenter | Louise Welsh |