Main content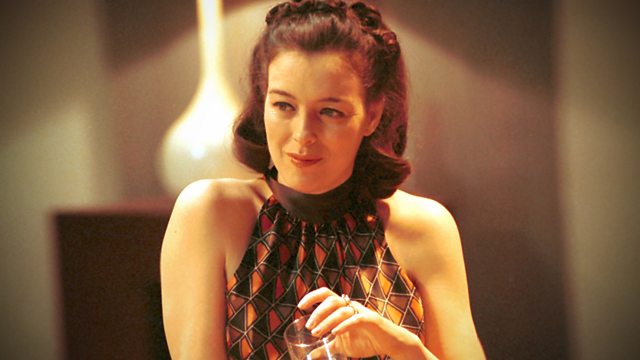 Olivia Williams
Michael Berkeley is joined by film, TV and stage actor Olivia Williams, whose musical choices include Handel, Mendelssohn, Bach, Vivaldi, Ortiz, Part, Brahms and Mahler.
The British actor Olivia Williams is pursuing an equally successful career in film and TV on both sides of the Atlantic. After spending three years at the RSC she played Jane Fairfax in the 1996 British TV film of Jane Austen's Emma. The following year she was screen tested by Kevin Costner and made her Hollywood debut in 'The Postman', later winning the lead role of Rosemary Cross in Wes Anderson's 'Rushmore' (1998). She went on to star as Bruce Willis's wife in 'The Sixth Sense' (1999), and has appeared in several British films including 'Lucky Break' (2001), 'The Heart of Me' (2002), for which she won a Best Actress award, and 'An Education' (2009). She played Mrs Darling in the latest film adaptation of Peter Pan. On TV she took the title role in the 2008 film 'Miss Austen Regrets', and was cast as Adelle DeWitt in Joss Whedon's Dollhouse (Fox TV, 2009-10). She is currently starring opposite 'Lost's' Matthew Fox on stage in London's West End in Neil LaBute's play 'In a Forest Dark and Deep'.
Olivia Williams grew up in North London surrounded by music, and her personal favourites include 'The trumpet shall sound' from Handel's Messiah and the opening of Mendelssohn's Elijah, both of which she sang in at school. She also chooses the Prelude from Bach's G major cello suite, played by Pablo Casals, which was the first classical piece she discovered for herself; the second movement of a Vivaldi mandolin concerto; a psalm setting by the 16th-century Spanish composer Diego Ortiz, which she loves for its earthy quality; Arvo Part's 'Tabula Rasa', which she uses as a 'prop' to make her cry; the cadenza of Brahms's Violin Concerto, which her father hoped she might play (she went into acting instead), and the opening of Mahler's Second Symphony (the 'Resurrection').
Last on

Music Played
Johann Sebastian Bach

Prelude (from the Cello Suite in G, BWV)

Performers: Pablo Casals (cello)

Diego Ortiz

Laudate Dominum à 4 alternatim (Psalm 116) (from Ad Vesperas)

Performers: Cantar Lontano/Marco Mencoboni

Arvo Pärt

Tabula Rasa

Performers: Tasmin Little and Richard Studt (violins), Bournemouth Sinfonietta

George Frideric Handel

The trumpet shall sound (from Messiah)

Performers: David Thomas (bass) The Academy of Ancient Music/Christopher Hogwood

Felix Mendelssohn

The Overture to Elijah

Performers: Edinburgh Festival Chorus, Orchestra of the Age of Enlightenment/Paul Daniel

Antonio Vivaldi

Mandolin concerto in C (2nd movement, Largo)

Performers: Paul O'Dette (mandolin), The Parley of Instruments/Roy Goodman

Gustav Mahler

Symphony No 2 (The Resurrection) [first movement, opening]

Performers: New York PO/Leonard Bernstein

Johannes Brahms

Violin Concerto in D, Op 77

Performers: Fritz Kreisler (violin), LPO/Sir John Barbirolli [recorded 1936]
Broadcasts