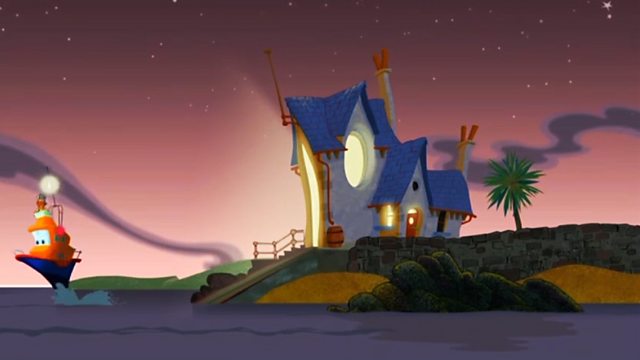 Spreadhadh na Sradaig Spracail
Tha am bàta-teasairginn dàna, Lucas, deònach gabhail ri dùbhlan sam bith. Fhad 's a tha Lucas 's an sgiobair aice, Alasdair, trang a' dìon nan cuantan, tha muinntir a bhaile iad fhèin trang - le spòrs 's mire gu leòr.
Nuair a ghlacas Sandy 's Seòras an cabal dealan air turas iasgach tha am baile gu lèir air fhàgail ann an dubh dorchadas. Turas eile, tha e an urra ri Lucas 's Alasdair cuisean a chur ceart 's a h-uile duine fhaighinn gu sàbhailteachd.
For the daring and brave young lifeboat Lucas, there's no job too daunting. While Lucas and coxswain Alasdair are busy protecting the seas, the other residents of the town find plenty of their own adventures.
When Sandy and Seòras make an unexpected catch, the whole town is plunged into darkness. Once again it is up to Lucas and Alasdair to put things right and make sure that everyone is safe.
Last on