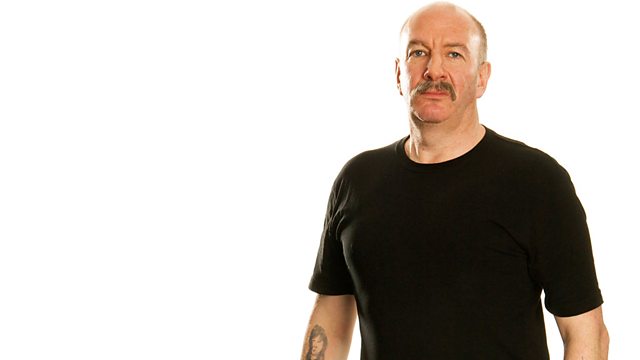 British comedy legend and star of The Fast Show, Down the Line and Bellamy's People, Simon Day debut's his own Radio 4 character comedy show.
Simon Day and his characters welcome listeners to The Mallard, a small provincial theatre somewhere in the UK. Each week one of Simon's characters come to perform at The Mallard and we hear the highlights of that night's show, along with the back stage and front of house goings on at the theatre itself.
Episode 2 of 6: Tony Beckton. Reformed violent criminal Tony Beckton visits the Mallard Theatre to read from his memoirs as part of his rehabilitation.
Tony Beckton / Peter ..... Simon Day
Catherine ..... Catherine Shepherd
Goose ..... Felix Dexter
Ron Bone ..... Simon Greenall
Stacey ..... Susan Harrison
Written by Simon Day
Produced by Colin Anderson.
Last on