Main content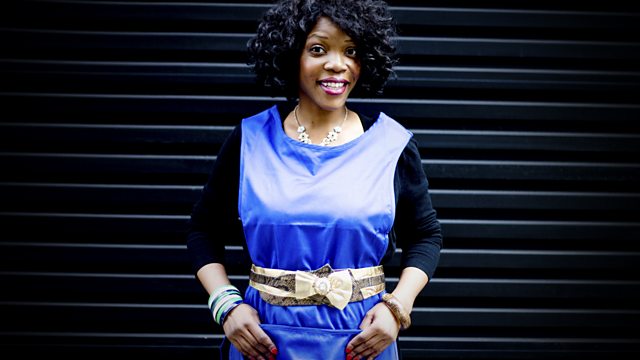 Care-worker Beauty Olonga struggles to understand Britons at a Dementia care conference. Stars Jocelyn Jee Esien. From 2011.
No professional care-worker can afford to miss Beauty Olonga's survival guide to Britain - its overheated houses, its disappointing church services and its world-class charity shops. Series 2 of this Radio 4 comedy follows Beauty's continuing adventures as the Featherdown Agency sends her to provide care for the elderly.
Beauty sees herself as an inspiration to other African girls hoping to live the dream in Britain. The series breaks the embarrassed silence about what happens to us when we get old and start to lose our faculties. It shows the process in all its chaotic, tragi-comedy but it does so from the point of view of Beauty, whose Zimbabwean Shona background has taught her to respect age. Beauty sees Britain at its best, its worst and also sometimes without its clothes on running the wrong way down the M6 with a toy dog shouting 'Come on!'
Episode 4 'The Delegate'
Karen of the featherdown agency sends Beauty to the 'End of Life' care conference on her behalf. Beauty struggles to understand the peculiar behaviour of the British at a conference and their obsessions with name tags and lanyards, as well as why she is the only carer in attendance. This must be why the keynote speaker, Professor Smythe takes a shine to her?
Beauty ..... Jocelyn Jee Esien
Jenny ..... Pippa Haywood
Rob ..... Tony Gardner
Mrs Grace ..... Phyllida Law
Sally ..... Felicity Montagu
Karen/Keely ..... Nicola Sanderson
The music for the series was performed by The West End Gospel Choir.
Written by Christopher Douglas and Nicola Sanderson
The producer is Tilusha Ghelani.
First broadcast on BBC Radio 4 in 2011.