Main content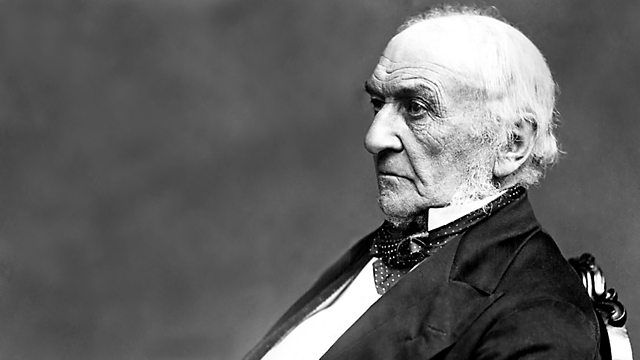 Prime Minister four times between 1868 and 1894, William Gladstone finally left Downing Street for the last time at the age of 84.
Nick Robinson, the BBC Political Editor, continues his new series exploring how different prime ministers have used their power, responded to the great challenges of their time and made the job what it is today. The third of Nick's portraits in power is William Gladstone, who was prime minister four times between 1868 and 1894, and led the government for more than twelve years in total. He is our oldest ever premier, having finally left Downing Street for the last time aged 84.
Gladstone's influence endures today. Politicians who believe in low taxes and small government echo his belief in 'retrenchment'. He also served as chancellor of the exchequer four times and made a lasting impact - his emphasis on strict financial discipline remains Treasury orthodoxy. Those who call for political change reflect his belief in reform. And those who advocate an ethical foreign policy and intervention abroad to uphold liberal values are following his emphasis on moral considerations.
Gladstone dominated nineteenth century politics. First elected as a Tory MP in 1832, Gladstone ended as a Liberal-radical prime minister. His personal rivalry with Disraeli sparked fierce parliamentary exchanges and remains the stuff of legend. He kept fit by long walks and enthusiastic tree-felling. Intensely religious, his mission to save prostitutes also brought him deep personal anguish.
In the first two programmes in this series, Nick looked at Pitt the Younger and Earl Grey, and in later programmes considers Herbert Asquith, Ramsay MacDonald, Harold Macmillan, Harold Wilson and Edward Heath.
Last on

Broadcast