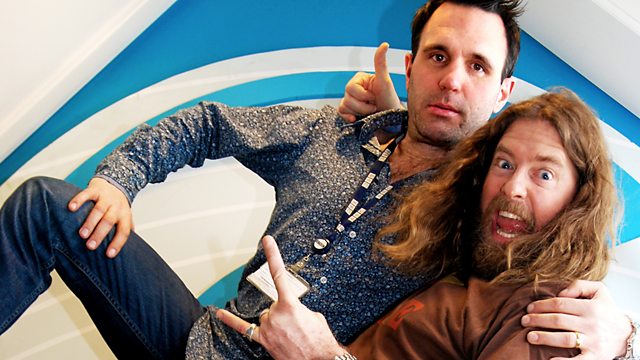 27/04/2011
Shaun does wonders for your ears from his impeccable taste in music, to big, small but always interesting guests. Shaun is joined live in studio by Matt Everitt for an irreverent take on the day's music news. And as for the soundtrack? We're talking...The Smiths, The Beatles, Friendly Fires, Bon Iver, Mazes, A Tribe Called Quest, Bowie, Prince, MGMT, The Beatles..... need we go on?
Guest wise - Wednesday sees the 'outdoor adventurer' of comedy; Craig Campbell in the studio after 9am. Typically dressed in his beloved 'I love cheese' t-shirt (synthetic and a bit whiffy) and a khaki (undercover police concealment) shorts number, sometimes substituted for leather trousers, the strapping ex-athlete is an outdoors type who only steps inside for stand up.
Once the notorious host of Canada's legendary Ed's Night Party, and headline guest on numerous Canadian TV shows such as Jim Carrey Live, The Dennis Miller Show and Just for Laughs, CRAIG has also appeared as presenter of Sky One's hit series From Wimps to Warriors, recorded Comedy Cuts (ITV2), Mitch Benn's Musical Comedy Show (BBC Radio 4), Out To Lunch (BBC Radio 2), Comedy Shuffle (BBC Three), Comedy Blue and Edinburgh and Beyond (both for Comedy Central).
Shaun Keaveny: never knowingly over-played.
Last on