Main content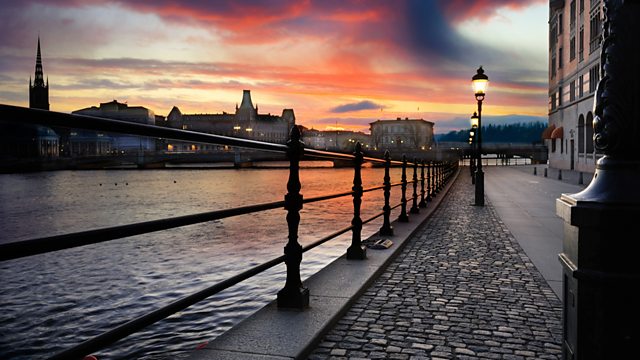 The Swedish Invasion
4 Extra Debut. Comic Danny Robins explores the Swedish cultural explosion conquering the world, from Abba and fiction to furniture. From April 2011.
They gave us Ikea, Volvo and Abba, but now a new wave of Swedish culture is conquering the world. Swedish books, films, music and design are being lapped up in Britain and even our politicians are looking to Sweden for answers. Danny Robins, comedian and Swedophile, goes on a tour of the country to explore why we've fallen so in love with Swedishness and just what it is that we're buying into.
Sweden is the world's third biggest exporter of music, its design is coveted across the globe and, led by Steig Larsson's Millennium Trilogy, its crime fiction is now dominating the bestseller lists. What most of us know about the Swedes though is still based on stereotypes - sexually liberated yet boring, suicidal yet happy with a perfect society - it's the land of the midnight sun, forests and lakes, few inhabitants and picturesque towns, where it feels like the most serious crime might be dropping litter. Yet, Steig Larsson's novels and Henning Mankell's Wallander series present a different vision of Sweden, as a land of serial killers, corruption and racism.
Danny speaks to Swedish rapper Dogge Doggelito to find out whether there's any truth to the fiction. Though it seems safe and well-ordered, is there a darkness lurking beneath the perfect exterior? Two of Sweden's top politicians have been assassinated; rising immigration has led to strong support for a racist political party and Sweden's egalitarian social democracy feels under threat.
But the new 'dangerous' Sweden of the crime thrillers is only part of the picture. The 'Made in Sweden' stamp is still synonymous with success, quality and cool. Danny meets young designers, chats to Swedish cultural commentators and goes in the footsteps of Stieg Larsson's characters, to explore the country's recent success.
Producer: Jo Wheeler
An Unique production for BBC Radio 4.
Featured in...
A selection of programmes relating to the Nordic countries.