Main content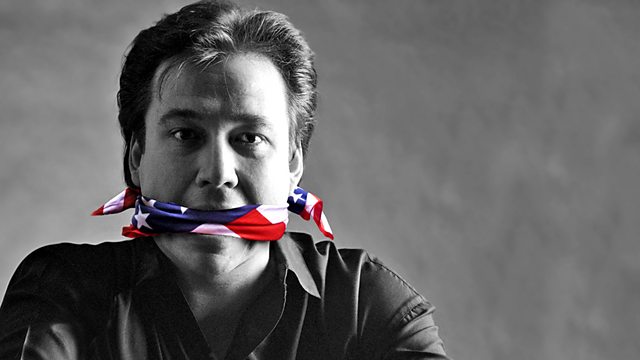 American: The Bill Hicks Story
Animated documentary about the rollercoaster life of legendary comedian Bill Hicks, whose profound and hilarious observations on American life changed the face of modern comedy.
Legendary Texan outlaw comic Bill Hicks was and still is an inspiration to millions. A true product of the American dream, his rebellious and exhilarating comedy left no stone unturned and his profound observations on American life were a life-changing experience for many who saw him.
The story of a son, a brother and a friend, this funny and critically-acclaimed film is told 'in the round' by the family and peers who knew Hicks best. With captivating photographs animating the scenes of his rollercoaster life - from precocious teenager through the dark years of addiction to his spectacular recovery - Hicks found international fame before his life was tragically cut short by cancer at the age of just 32.
This intimate and emotional portrait is both a revelation for fans, and the perfect introduction for newcomers, to an iconic comedy hero whose timeless material seems to resonate more strongly by the year.
Credits
| Role | Contributor |
| --- | --- |
| Participant | Bill Hicks |
| Participant | Mary Hicks |
| Participant | Steve Hicks |
| Participant | Lynn Hicks |
| Participant | Dwight Slade |
| Participant | Kevin Booth |
| Participant | David Johndrow |
| Participant | James Ladmirault |
| Participant | John Farneti |
| Participant | Steve Epstein |
| Director | Matt Harlock |
| Producer | Matt Harlock |
| Director | Paul Thomas |
| Producer | Paul Thomas |