Main content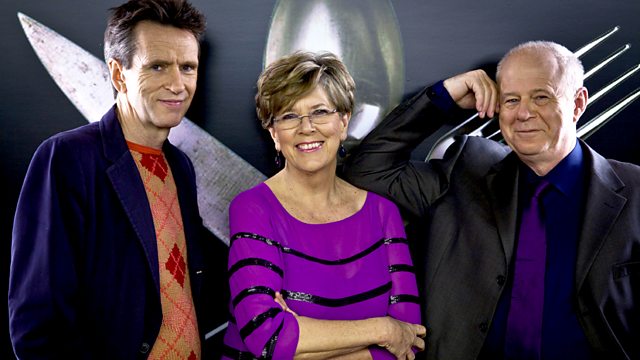 Northern Ireland chefs Brian McCann, Chris Bell and Chris Fearon prepare desserts, including chocolate fondue, a mishmash of lemon and summer berry tart.
Great British Menu continues and in this programme one of the three chefs from Northern Ireland is going home.
The nation's top chefs are being challenged to cook for the ultimate street party, The People's Banquet. They are battling to create spectacular sharing platters, dishes that will get everyone talking, proving that food has the power to bring us all together. If they win, their dishes will be paraded down the ancient cobbled streets of London's Leadenhall Market and served at a magnificent street party; a banquet for the people and inspired by the people.
It's the last chance for the chefs from Northern Ireland to impress as the one with the lowest total score from across the week will leave the competition. Brian McCann, Chris Fearon and Chris Bell deliver their desserts: chocolate fondue, a mishmash of lemon, lemon and liquorice battenberg, sherbet, lemonade, summer berry tart, and elderflower and buttermilk ice cream.