Main content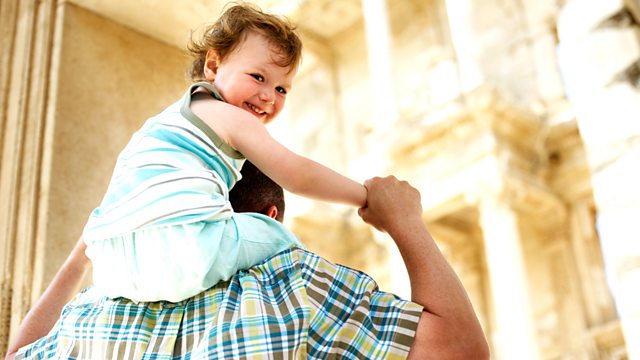 Author Abdulrazak Gurnah makes contact with his father after a long period of absence. He focused on his memories and his father's stories, which were used in his book Paradise.
Lou Stein's investigation into the connections between fatherhood and creativity continues with Booker nominated author Abdulrazak Gurnah's emotional return to Zanzibar to see his elderly father. By making contact with him and his native land after a long period of absence, he was able to clearly focus his memories and his father's stories. He shared them with his daughters and then the world with the publication of his award-winning book "Paradise".
"My father was a pious man, but his piety was not oppressive. He did not harangue or lecture people, or engage in any ostentatious acts of observance. When he was younger, he was one of the handful of people who went to the mosque for the dawn prayers, and went to the mosque for all the other prayers in the day when he wasn't at work. Even when he was so unwell, he went to the mosque for at least three of the day's prayers. During the month of Ramadhan he read the Koran from beginning to end, reading for two hours in the afternoon every day instead of taking his usual siesta, pacing himself so that he could complete the reading before the month was out. So it was no surprise that one of the first things that my father should say to me after a 17-year absence was, go to the mosque and say your prayers, for while he did not harangue people about praying, he did not see why he should not harangue his own son."
Notes:
ABDULRAZAK GURNAH (Novelist). Abdulrazak was born in 1948 in Zanzibar, Tanzania and teaches at the University of Kent. His best-known novels are Desertion (2005), By The Sea (2001), and Paradise (1994). The latter was short-listed for the Booker Prize and the Whitbread Prize. It is a compelling story set in East Africa about a young Muslim boy, Yusuf, who is pawned by his father to a rich and powerful trader whom he is told is his "uncle". His search for his own identity and for an understanding of his true father's actions is the centre Gurnah's novel.