Main content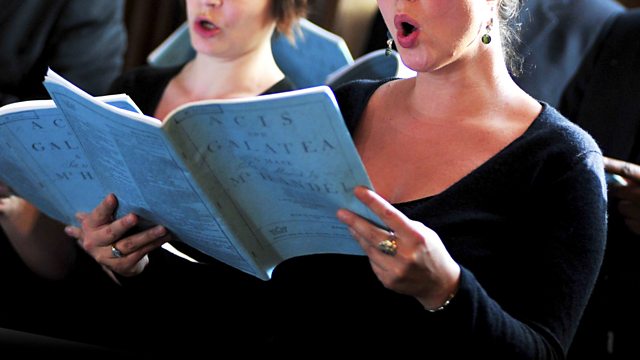 Young People Singing
Aled Jones is joined by Paul Hedley and Kathryn Knight to explore some of the innovative ways being used to encourage young people to join choirs.
Aled Jones looks at some of the innovative ways in which young people are being encouraged to join choirs, with Paul Hedley from the "Three Choirs Festival" and Kathryn Knight from "Sing Up". Since its formation in 2007, the success of the singing initiative "Sing Up" has resulted in a further year's funding from the government with the aim of helping it develop on a self sustainable basis.
The TCF Youth Choir was introduced last year by the Three Choirs' Artistic Director, Adrian Partington with the aim of giving young singers the chance to get together to sing traditional choral music to a high standard, without the commitment needed for an adult choir. It seems to have hit the right note, bringing together members from the cathedral's existing youth choir, former choristers from the Three Choirs cathedrals and other young singers located in the areas between Bristol and Birmingham.
Music includes an excerpt from Beethoven's Mass in C, an unusual Shakespeare setting by Berlioz and a selection of music written with Easter in mind.
Last on