Main content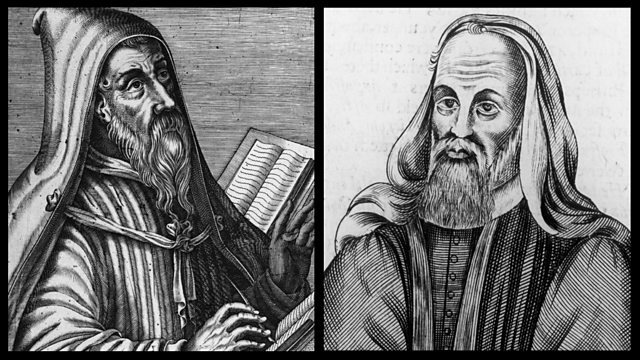 The Pelagian Controversy
Melvyn Bragg and his guests discuss the Pelagian Controversy, one of the most significant doctrinal disputes of the early church.
Melvyn Bragg and his guests discuss the Pelagian Controversy.In the late 4th century a British monk, Pelagius, travelled to Rome, where he became a theologian and teacher, revered for his learning and ascetic lifestyle. But he soon aroused the ire of some of the Church's leading figures, preaching a Christian doctrine which many regarded as heretical. Pelagius believed that mankind was not inherently depraved, and disputed the necessity of original sin. His opinions were highly controversial and led to fierce division. Pelagius's most prominent opponent was the African bishop St Augustine of Hippo. Their dispute resulted in the persecution and eventual condemnation of Pelagius and his followers, and was to be of long-lasting significance to the future of the Church.With:Martin PalmerDirector of the International Consultancy on Religion, Education, and CultureCaroline HumfressReader in History at Birkbeck College, University of LondonJohn MilbankProfessor in Religion, Politics and Ethics and the Director of the Centre for Theology and Philosophy at Nottingham UniversityProducer: Thomas Morris.
Last on
Broadcasts

Featured in...
Discussion of religious movements and the theories and individuals behind them.