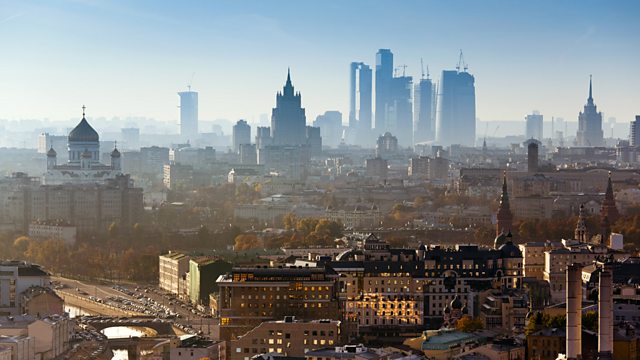 Prince Igor and the Polovtsians
The second of these selected episodes from Martin Sixsmith's history of Russia continues the earliest story of Russia's relationship with Ukraine.
From the 10th to the mid-13th centuries, Kiev is the centre of power and the culture and politics of Kievan Rus has brought stability to the emerging nation. But internal squabbles among the princes of different states, and warring tribes on the borders, threaten to destroy what has been achieved.
Even so, these smaller battles were about to be dwarfed by a far bigger threat, which would eventuall bring down Kiev and move the capital to Moscow.
Producers: Adam Fowler and Anna Scott-Brown
A Ladbroke production for BBC Radio 4.
Last on