Main content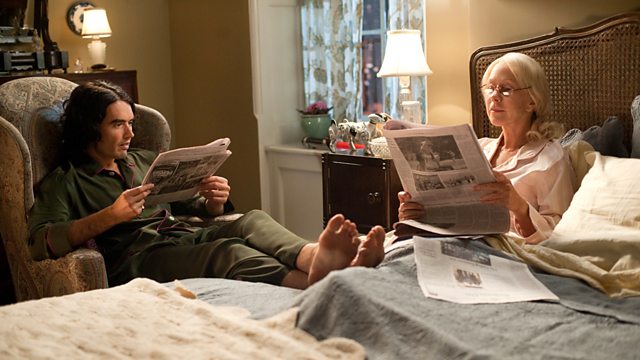 Russell Brand and Helen Mirren in Arthur
Arts news and reviews with Kirsty Lang, including the verdict on the remake of the film Arthur, now starring Helen Mirren and Russell Brand.
Comedian Russell Brand steps into Dudley Moore's shoes with his latest film, Arthur, a remake of the 80s classic which co-starred Liza Minelli. The new version retains the main plot of a wealthy playboy who has to marry to keep his inheritance, but casts Helen Mirren in Sir John Gielgud's former role as the sobering influence of the butler.
In the first part of a series looking at how digital innovations will affect arts and culture in the future, the BBC's Director of Archive Content Roly Keating, Director of Sky Arts John Cassy and futurist Ian Pearson discuss what changes might be brought into living rooms as television, the internet and on-demand viewing increasingly merge into one.
Kate Summerscale's best-selling book, The Suspicions of Mr Whicher, was based on the real life murder of three year-old Saville Kent, in the grounds of his family's stately home in 1860. The case, as investigated by Scotland Yard inspector Jack Whicher, became a national scandal. Now the story has been made into a two hour TV drama starring Paddy Considine. Kathryn Hughes reviews.
Before I Go To Sleep is the title of a thriller about a woman who wakes up every morning not knowing who she is, where she is or who she's married to. Author S.J. Watson talks about the journey through memory loss in this, his debut novel.
Producer Nicki Paxman.
Chapters
S J Watson

Duration: 13:13

Convergence

Duration: 23:21

The Suspicions of Mr Whicher

Duration: 28:44