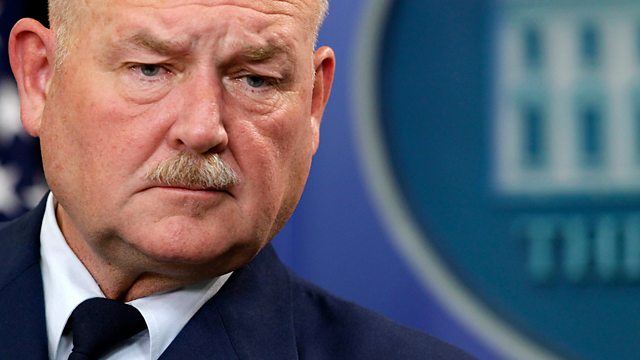 Spilling the News
"If you come to work in Washington, you'd better put your big boy pants on."
This is Admiral Thad Allen's reflection on being caught in the middle of a political battle following the BP oil spill in the Gulf of Mexico. Admiral Allen was the National Incident Commander overseeing a plan which was set up after the Exxon Valdez spill in 1989. This was the first time the plan had been used, and at its core was the idea that BP would carry out the clean up, overseen by the federal authorities.
But BP's role quickly became a political challenge. "British Petroleum" - as many began to call it - were vilified by the media. The chief executive, Tony Hayward, became a deeply unpopular figure, particularly after he said - "I would like my life back".
In Spilling The News, Steve Hewlett examines the political and media response to the spill. He charts how a tragic industrial accident and serious environmental threat became a bitter war of words, often fought over national lines.
Producer: Chris Ledgard.
Last on