Main content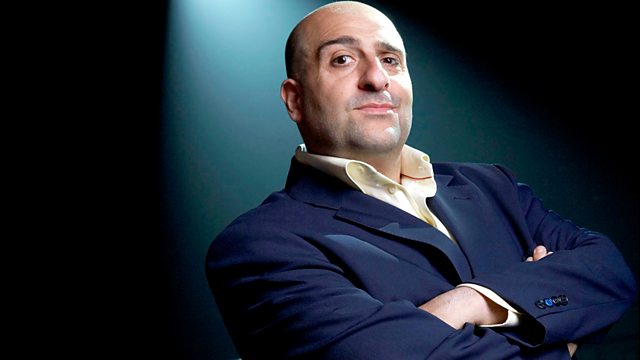 Omid Djalili
Joan Bakewell discusses belief with comedian Omid Djalili.
Joan Bakewell explores the beliefs of artists, thinkers, religious leaders and other public figures in a returning series of programmes on Radio 3. Tonight Joan Bakewell's guest Omid Djalili, a stand up comic, actor, and star of the film "The Infidel" in which his Muslim character discovers his birth parents are Jewish.
Omid Djalili is a British Iranian and a member of the Baha'i faith, a religion which, although it only has seven million adherents, is geographically the second most widespread in the world. Omid's forbears were among its first adherents in 19th century Iran, a country in which those practising the faith are now persecuted. The core principles of Bahá'í doctrine are the unity of God, the unity of religion, and the unity of humankind. Omid's central belief is summed up in a quote from Teilhard de Chardin, "We are not human beings having a spiritual experience. We are spiritual beings having a human experience.".
Last on
Broadcasts