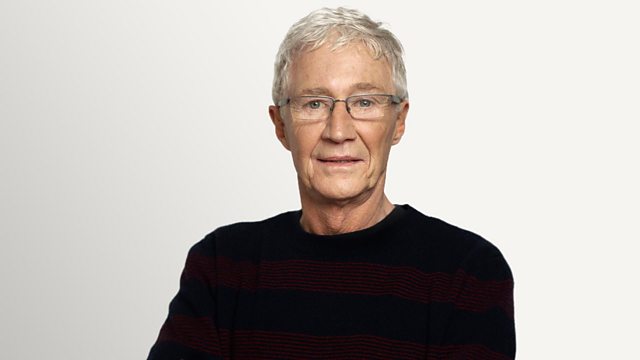 ...the one where Paul actually smiled!
Despite not being able to recall most of the 70s, Paul fondly remembered a song from the decade in a show where he looked back more than forwards.
The All Star Triples this week came from Buddy Holly and Frank Sinatra, the Lost TV Theme was 'Dallas' spin-off 'Knots Landing' and in 'Wish You Were Here' Paul played the BBC Concert Orchestra's version of The Blue Planet. Plus for responsible drinkers everywhere, the Cocktail Hour track was 'Twisting with James' by Roland Shaw and His Orchestra.
Music aside, Paul dismissed the value of Blu-Ray DVDs, discovered the secrets of the Titanic and described how well travelled he was - he's been to Wigan, Sheffield AND Birmingham you know!
Plus - whisper it - Mr O'Grady actually smiled...
Last on