Main content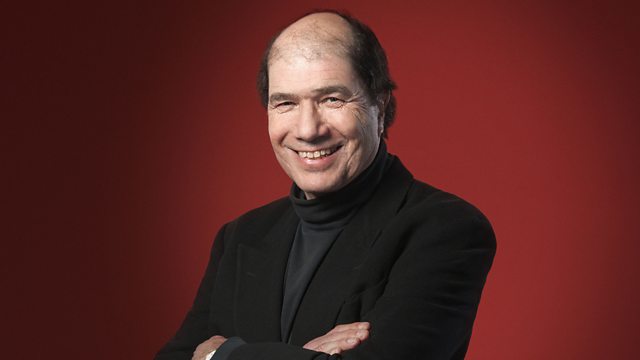 Nicky Haslam
Michael Berkeley is joined by interior designer Nicky Haslam. His choices include songs by Eddie Condon, Frank Loesser and Borodin, plus Charpentier, Puccini, Bizet and Korngold.
Michael Berkeley's guest on Private Passions this week is the flamboyant British interior designer, socialite and occasional cabaret singer Nicky Haslam, who founded the London-based interior design frim NH Design Inc. Founded in the1980s,the firm has worked for high profile celebrity clients, including Mick Jagger, Charles Saatchi and Rupert Everett, and has established a style which is always distinguishable for its humour, charm and wit. Nicky Haslam has also designed the decor for events such as the Opera Ball in Hong Kong, the Cartier Polo gala lunches at Windsor, a banquet at the National Gallery and a dinner at the State Apartments in Kensington Palace, as well as parties for HRH The Prince of Wales, the Rothschild family and Tina Brown.
He has published an autobiography, 'Redeeming Features', as well as a book of his work entitled 'Sheer Opulence', and writes for various magazines and newspapers. He has also performed cabaret turns at the Savoy Hotel and Bellamy's restaurant in London.
Nicky Haslam loves music, and his choices include songs by Eddie Condon, Frank Loesser and Borodin (adapted for the musical 'Kismet'), as well as opera arias by Charpentier (Depuis le jour from 'Louise', sung by Maria Callas) and Puccini ('Vissi d'arte' from 'Tosca'). He begins with Bizet's charming Symphony in C, and there's a little-known piano waltz by Leo Tolstoy, as well as an extract from Erich Korngold's film score 'The Sea Hawk'.
11 things we learned from Harry Enfield's Private Passions
Archive Unlocked: Two Decades of Private Passions