Main content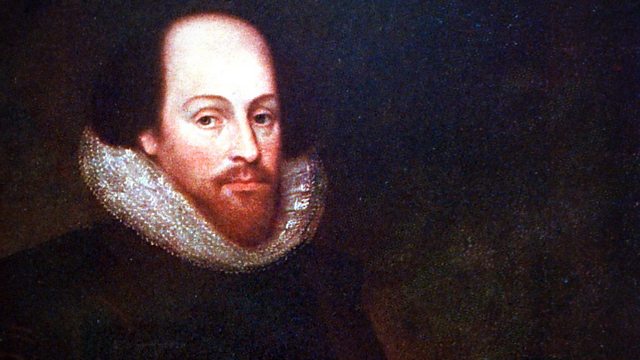 James Naughtie explores how the Royal Shakespeare Company started in 1961, and its dynamic first ten years. From April 2011.
James Naughtie explores the history of the Royal Shakespeare Company as it marks its 50th birthday and reopens its main Stratford theatre. Part 2: The First Ten Years.
In the second programme of his three-part series, James Naughtie explores how the Royal Shakespeare Company came into being in 1961 and its extraordinarily dynamic first ten years.
He speaks with the two key players - Peter Hall and Peter Brook (both now in their eighties, both still busily working in theatre) - about the stultifying 1950s theatre culture which they inherited. As Brook vividly recalls, "those old laddie codger actors just boomed away".
The two Peters discuss other aspects which were ripe for change - the need for a European-style ensemble, for training in verse-speaking, for longer and more open rehearsals, for productions which arose from a particular time rather than simply being wheeled out again and again - all RSC hallmarks which are now taken for granted. Veteran members of the company Patrick Stewart and Judi Dench recall the joys of that time, including, in Dench's case, the indiscrete joys of affairs which inevitably arose due to the geographical isolation of Stratford. Contemporary Associate Director Greg Doran explains the attraction of working in Stratford - walking daily, on his way to rehearsals, past the church where Shakespeare was baptized and buried; while Hall explains how vital it was to start up a London season if he was to succeed in turning a group of actors into a world-class company.
Meanwhile, the current Company dramaturge Jeannie O'Hare explains how productions of new works by contemporary writers - Pinter, Bond, Hare - helped re-energize the RSC, culminating in what is often seen as its aesthetic high-point - Brook's Dream in 1971 - which, in a rare interview, the great Peter Brook himself recalls for the programme.
The series as a whole features an exclusive breadth of interviews with the key players of the past half century. With the help of all five artistic directors: Peter Hall, Trevor Nunn, Terry Hands, Adrian Noble and Michael Boyd; luminaries such as Peter Brook, Cicely Berry, Greg Doran, Judi Dench, Patrick Stewart and David Tennant; and backstage artists, technicians and craftspeople, James Naughtie explores both the history of the company and the reasons why its work matters to the wider British cultural scene.
Producer: Beaty Rubens.
Credits
| Role | Contributor |
| --- | --- |
| Visual Editor | Philip Sellars |
| Producer | Beaty Rubens |
| Presenter | James Naughtie |