Main content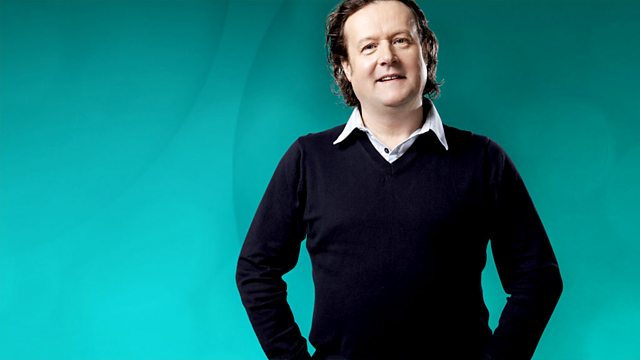 12/04/2011
Another slab of inspired daftness and great tunes to entertain you through the night. More from Album and Record of the Week, plus songs from Lester's and Listener's Libraries.
It's the only way to keep yourself entertained throughout the night with laugh-out-loud chat and playlist crammed with classic tracks, old and new. It is Day 2 of Alex's National Fairground Week; re-live that post-ride nausea all over again. More politically correct re-makes of classic movies in "Sensible Cinema" and - new for today - we are looking under the beds and in the shoeboxes under the stairs for those items we cannot throw away but can't display either. Pause for Thought with Claire Catford and get your Wills and Kate Microwave Ovens and Chimneys in The 4.15 Royal Wedding Tat Machine.
There is another track from Album of the Week by Raphael Saadiq, another play of Record of the Week from Clare Maguire, selections from Lester's Library by Josh Kelley and Southgate & Leigh and your Listener's Library track this morning comes from The Dead Kennedys.
Buffoons are go!
Music Played
RECORD OF THE WEEK from the CD, "LIGHT AFTER DARK" (Polydor)

LESTER'S LIBRARY from the CD, "GEORGIA CLAY" (Humphead)

LISTENER'S LIBRARY from the CD, "PLASTIC SURGERY DISASTERS" (Decay) suggested by Eggman

LESTER'S LIBRARY from the CD, "STONE ROLLIN'" (Columbia)

LESTER'S LIBRARY from the CD, "WHERE WE ARE" (S&L)