Main content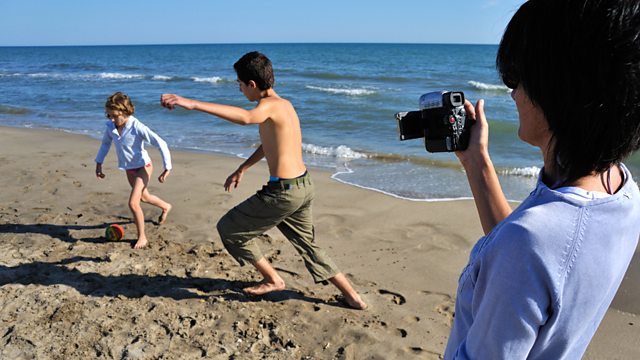 How to Archive Yourself
In a rush to tape, film or transmit everything that happens to us, are we in danger of missing the moment? Toby Amies pauses to wonder what we miss as we archive ourselves.
In October 1998 Gordon Bell went paperless. This is Gordon Bell, of Microsoft, who has been described as "the Frank Lloyd Wright of computers". He has archived everything he has written and now records the minutiae of his life digitally as part of a project called MyLifeBits, an experiment designed to assist and maybe even supersede memory. But now that we can record so much of our lives are we missing out on the living of them?
The wealth, range and affordability of devices to record your own life - from the 'basic' camera phone, hand-held internet connection, and even biological and genetic sequencing, has expanded exponentially over recent years.
Take a look at the next event you are enjoying - viewing the Mona Lisa, watching David Byrne at the Royal Festival Hall, enjoying a friend's birthday cake candles being blown out - and count how many people are watching and how many are recording the moment.
But what is all this for? Why are we doing it? And is an archive an archive if it is not structured, indexed, given meaning? Talking to passionate archivist Robert Fripp, from King Crimson, dispassionate archivist Geoff Dyer, and Sue Aldworth, an artists whose whole house is her archive, presenter and self-archivist Toby Amies argues that the virtual moment has now become a vital part of the moment, not a dilution of it and that by being part of this new explosion of archiving we are playing our part in a shift of consciousness. He believes that the virtual is becoming as important, or as real, as the real and that this is part of the slow move into a future where technology and humans intersect in a different way.
He examines the explosion in the archiving of human existence, wondering whether we are in the age of the super diary or at a launching point for the transference of our consciousness into the digital universe, for good.
Producer: Sara Jane Hall.