Main content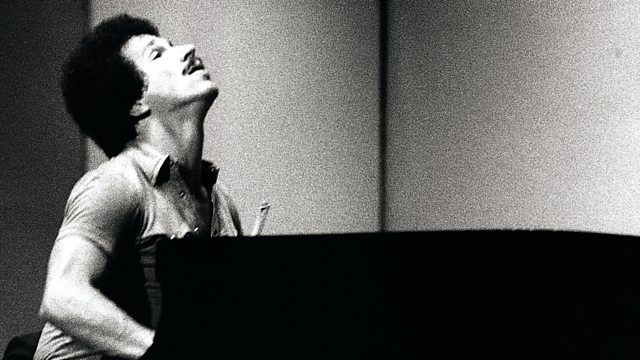 Keith Jarrett: The Cologne Concert
Paul Gambaccini recalls classic albums. In January 1975, jazz pianist Keith Jarrett improvised at Cologne Opera House, recording the best-selling solo album in jazz history.
Paul Gambaccini presents the award-winning series that re-visits the occasions on which a classic live album was recorded. He hears from those who were there, on-stage, backstage and in the audience, to re-create the event for all of us who, each time we play the album, think: 'If only I could have been there'.
Keith Jarrett had made his name as a jazz pianist working with Art Blakey, Charles Lloyd and Miles Davis. But in the 1970s he began to give solo performances, frequently improvised. On 24 January 1975, at the Opera House in Cologne, Germany, he played an entirely improvised concert to a packed house. Lasting over an hour, it was released on ECM, the new jazz label founded by Manfred Eicher. Keith Jarrett: The Cologne Concert was to become not only the best-selling solo album in jazz history, but also the best-selling piano recording ever.
The concert promoter was an amateur jazz enthusiast: Vera Brandes, who was only 17 at the time. For this programme she returns to the Cologne Opera House, sharing her memories of an extraordinary evening with others who were there, including sound engineers Martin Wieland and Eva Bauer-Oppelland, and members of the audience. She recalls how she begged and borrowed to set up the concert, revealing the drama of her discovery that the wrong grand piano had been placed on the stage and her futile efforts to find a replacement. It turns out that for this record-breaking album, Jarrett improvised on an out-of-tune piano with a smattering of mute keys!
Recapturing the magical intensity of Jarrett's epic performance, Paul Gambaccini hears those who were there recall a night of emotion and euphoria which they've never forgotten, and conveys through Jarrett's masterly performance a sense of history being made.
Last on
Broadcasts