Main content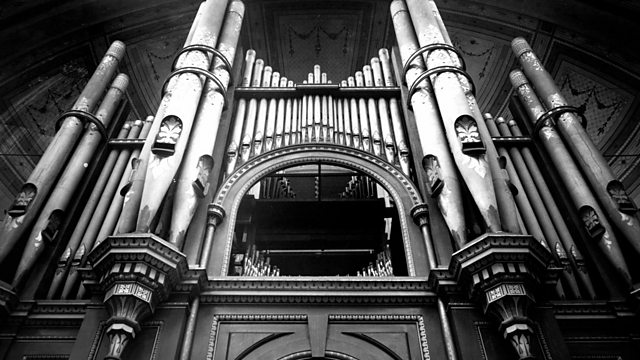 Loud Organs His Glory
Simon Townley explores the life of Victorian organ builder to St Paul's, 'Father' Henry Willis. From 2011.
Anyone who has watched a BBC Prom or visited St Paul's or Salisbury or Hereford or Truro Cathedral will have seen a "Father Willis" organ.
Discover the story of the man who through a blend of engineering ability, musical ambition and massive self-confidence became the dominant organ builder of the Victorian era. It was an era in which huge organs were suddenly required in both cathedrals and the new town halls appearing all over the country.
Simon Townley tells the story of 'Father' Henry Willis from his relatively humble beginnings as the son of a London builder to the heights of Victorian society. By winning a competition at the Great Exhibition in 1851, Willis set himself on a road which was to lead to the building of over a thousand organs. Many are still working today, even if they've been altered over the years. What makes the Willis organs special, and makes organists today acknowledge their greatness in hushed tones, is the subject of this programme.
Simon visits the current Willis factory in Liverpool where new organs are still built and old Willis machines are revitalised.
He plays the organ in Winchester Cathedral, the organ that won the Great Exhibition competition and was squeezed into the cathedral by the then organist SS Wesley, and he finds out more about the man whose love of yachting was matched only by his belief that anything was possible when it came to the building of organs. If that meant splitting an organ in two, putting the two parts on either side of a cathedral transept and linking the whole lot through a system of subterranean pipes then that's what he would do... and he did, in the case of St Paul's Cathedral.
But essentially the Father Willis story is about the details that earned his reputation. The reed technology that no one at the time could match, the use of new steam-generated wind and the design of organ consoles that gave organists like Willis himself a control that they'd never enjoyed before.
It's a story of the king of instruments built at a time of supreme national self-confidence by a man who embodied the spirit of the age and gave it voice.
Producer: Tom Alban
First broadcast on BBC Radio 4 in April 2011.
Last on
Broadcasts