Main content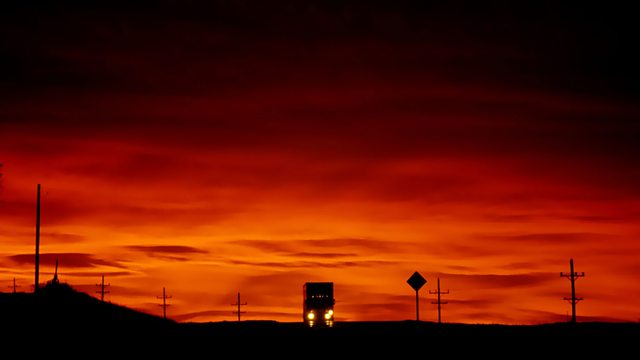 06/04/2011
Susan Sharpe presents Verdi's Falstaff in a performance conducted by Carlo Maria Giulini at the Holland Festival in 1963.
Susan Sharpe presents Verdi's Falstaff recorded at the Holland Festival in 1963, conducted by Carlo Maria Giulini.
1:02 AM
Verdi, Giuseppe (1813-1901)
Falstaff - Commedia lirica in three acts
Sir John Falstaff: Fernando Corena (baritone)
Fenton: Luigi Alva (tenor)
Dr Caius: Mario Carlin (tenor)
Bardolfo follower of Falstaff: Florindo Andreolli (tenor)
Pistola follower of Falstaff: Enrico Campi (bass)
Mrs Alice Ford: Ilva Ligabue (soprano)
Ford : Renato Cappechi (baritone)
Nannetta : Mirella Freni (soprano)
Mistress Quickly: Fedora Barbieri (mezzo-soprano)
Mrs Meg Page: Fernanda Cadoni (mezzo-soprano)
Netherlands Chamber Choir, Concertgebouw Orchestra, Carlo Maria Giulini (conductor)
3:06 AM
Mozart, Wolfgang Amadeus [1756-1791]
Concerto for piano and orchestra no. 24 (K.491) in C minor
Alfred Brendel (piano), Royal Concertgebouw Orchestra, Bernard Haitink (conductor)
3:37 AM
Stenhammar, Wilhelm (1871-1927)
String Quartet No.4 in A minor (Op.25)
Yggdrasil String Quartet
4:12 AM
Telemann, Georg Philipp (1681-1767)
Trio No.4 from Essercizii Musici, for Transverse Flute, Harpsichord obligato and continuo
Camerata Köln
4:23 AM
Hess, Willy (1906-1997)
Suite in B flat major for piano solo (Op.45)
Desmond Wright (piano)
4:33 AM
Verdi, Giuseppe (1813-1901)
O Padre Nostro
Chamber Choir AVE, Andra? Hauptman (conductor)
4:40 AM
Bach, Carl Philipp Emanuel (1714-1788)
Sonata for flute and continuo in A minor (Wq.128)
Robert Aiken (flute), Colin Tilney (harpsichord), Margaret Gay (cello)
4:51 AM
Haydn, Joseph (1732-1809) or possibly Pleyel, Ignace (1757-1831) arranged by Harold Perry
Divertimento in B flat Major (H.2.46) arranged for wind quintet
Galliard Ensemble BBC New Generation Artists
5:01 AM
Rossini, Gioachino (1792-1868)
L'Italiana in Algeri (Italian Girl in Algiers) - Overture
Capella Coloniensis
5:09 AM
Mozart, Wolfgang Amadeus (1756-1791)
Fantasy in C minor (K.396)
Juho Pohjonen (piano)
5:18 AM
Purcell, Henry (1659-1695)
Rejoice in the Lord alway 'Bell Anthem' (Z.49)
Robert Lawaty (countertenor), Robert Pozarski (tenor), Miroslaw Borczynski (bass), Sine Nomine Chamber Choir, Concerto Polacco Baroque Orchestra, Marek Toporowski (director)
5:26 AM
Fesch, Willem de (1687-c.1757)
Concerto for 2 flutes and orchestra in G minor (Op.5 No.2)
Musica ad Rhenum
5:36 AM
Ravel, Maurice (1875-1937)
Tzigane - rapsodie de concert for violin and piano
Vilmos Szabadi (violin), Márta Gulyás (piano)
5:46 AM
Spohr, Louis (1784-1859)
Fantasia in C minor (Op.53)
Mojca Zlobko (harp)
5:55 AM
Rimsky-Korsakov, Nikolai (1844-1908)
Capriccio Espagnole
Stavanger Symphony Orchestra, Alexander Dmitriev (conductor)
6:11 AM
Beethoven, Ludwig van (1770-1827)
Sonata for piano No.18 (Op.31 No.3) in E flat major
Shai Wosner (piano)
6:34 AM
Mendelssohn, Felix (1809-1847)
Concerto for violin and orchestra in E minor (Op.64)
Renaud Capuçon (violin), Stavanger Symphony Orchestra, Paul McCreesh (conductor).