Main content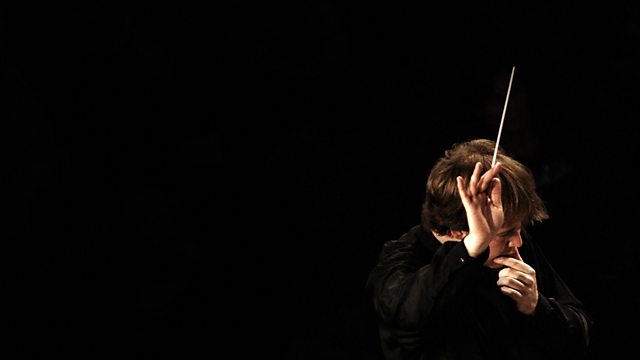 Soloists of the Bavarian Radio Symphony Orchestra - Beethoven, Schubert
Mitsuko Uchida (piano) and the Soloists of Bavarian Radio Symphony Orchestra play Beethoven's Quintet in E flat, Op 16 and Schubert's Octet.
Mitsuko Uchida joins players from the BRSO to perform Beethoven's youthful Quintet, written for piano, oboe, clarinet, bassoon and horn. The programme is completed with Schubert's Octet, one of the 19th century's greatest chamber works.
The piano takes a leading role in the Quintet, introducing the melody in each of the three movements and performing a brilliant, virtuosic part.
Despite the scale of its instrumental forces, Schubert's Octet - scored for clarinet, bassoon, horn, two violins, viola, cello and double bass - is a work profoundly symphonic in scope. The many moods, including flashes of drama and melancholy, are boldly contrasted over the six movements.
Beethoven: Quintet in E flat, Op.16
Franz Schubert: Octet
Mitsuko Uchida piano
Soloists of Bavarian Radio Symphony Orchestra
Anton Barachovsky violin
Antonio Spiller violin
Nimrod Guez viola
Sebastian Klinger cello
Heinrich Braun double bass
Ramón Ortega Quero oboe
Stefan Schilling clarinet
Eberhard Marschall bassoon
Eric Terwilliger horn
Followed by excerpts from the Wigmore Hall's Decade by Decade - 100 Years of German Song, with baritone Florian Boesch and pianist Malcolm Martineau performing songs from the 1870s.