Main content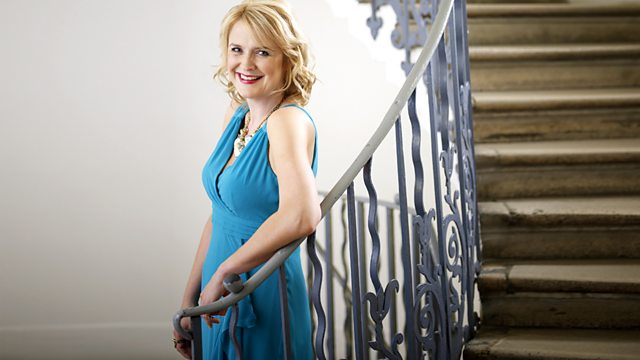 Friday - Sarah Walker
With Sarah Walker. Beethoven: Overture (King Stephen). Weber: Variations. Liszt: Tarentelle. Bridge: Oration. Strauss: Der Rosenkavalier (conclusion). Plus music by Ravel.
George Cziffra, an extraordinary virtuoso with an extraordinary life! An astonishingly gifted pianist of Hungarian Romani parentage, by the time he was five he was the star of a traveling circus, and aged nine he was the youngest student ever admitted to the Franz Liszt Academy in Budapest. During the Second World War, he served four years of forced labour in a Soviet prison camp before escaping Hungary on the eve of the 1956 uprising. His new life in the West began in Vienna's Brahms-Saal, where he caused a sensation - the first of many in a meteoric career. We hear him in two dazzling showpieces by Liszt, with whose work Cziffra is particularly associated.
This week Musical Centenaries & recordings by our Artist of the Week cellist Steven Isserlis.
10.00
Beethoven
Overture, King Stephen
Berlin Philharmonic
Herbert von Karajan (conductor)
DG 427 256-2
10.08
F.D. Weber
Variations
John Wallace (trumpet)
Philharmonia Orchestra
Christopher Warren-Green (director)
Nimbus NI 7016
10.20
Friday Virtuoso: Georges Cziffra
Liszt
Tarentelle
Georges Cziffra (piano)
EMI CMS 7 64882 2
10.28
Bridge
Oration
Steven Isserlis (cello)
City of London Sinfonia
Richard Hickox (conductor)
EMI 63909
10.57
Strauss
Der Rosenkavalier: conclusion
Christa Ludwig (Octavian)
Elisabeth Schwarzkopf (Feldmarschallin)
Teresa Stich-Randall (Sophie)
Eberhard Wachter (Faninal)
Philharmonia Orchestra
Herbert von Karajan (conductor)
EMI CDM 7 63452 2
11.11
Friday Virtuoso: Georges Cziffra
Liszt
Les jeux d'eau a la Villa d'Este
Georges Cziffra (piano)
EMI CMS 7 64882
11.15
Ravel
Concerto for the Left Hand
Pierre-Laurent Aimard (piano)
Cleveland Orchestra
Pierre Boulez
DG 477 8770.